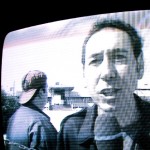 Last night saw the final bits of TV Squad quietly ebb into the night. There were no pink slip ticker tape parades. No facebook statuses slowly switching to unemployed. And, no round the clock RSS/Twitter feeds. Instead, AOL quietly flipped the switch completing the transfer to AOL TV.
I know you wonder why we post about TV Squad, even though CliqueClack constitutes former TV Squad writers and readers. Honestly, I never worked for TV Squad so I don't have the same connection as others. Although I switched to CliqueClack as a reader (when TV Squad's original content decreased), I still checked in now and again. Despite working for Digital City, a former AOL Subsidiary way back in the '90s, I didn't really experience any Vietnam flashbacks during TV Squad's culling. Sure, Digital City had a similar TV Squad history where AOL merged with Digital City's competitor, fired all the freelancers, removed all the original Digital City content, renamed it AOL CityGuide and then killed the entire brand. But, I worked for Digital City in college, way before the deconstruction. So, I didn't feel a sense of "Me Too" drama when TV Squad (slowly) disintegrated.
However, at 10:57 PM (EST) Tuesday night, when AOL effectively removed TV Squad from our digital memories (albeit not our human ones), I mourned its loss. TV Squad represented my idealistic pop culture childhood where I found a community inhabited by readers and writers who loved (and researched) TV as much as I did. Although I wrote for local papers and did Cultural Studies for graduate school, neither medium allowed me to fully explore my meta-referential television love. And, few sites offered TV Squad's level of quality and passion in an established platform. Good sites existed (like Recapist), but they didn't have TV Squad's reach.
So, yea, I mourned what TV Squad represented when the last pixel switched over. Sure, the brain died a couple years/months ago (depending who you talk to), but the body continued … albeit on life support. But, last night, both passed on.
However, while I didn't really commiserate when TV Squad  underwent the multiple phases, I realized I felt it even more last night because of a similar change in my formerly favorite TV show, In Plain Sight. As you might guess, I'm an opinionated woman (as most clackers can tell you). TV rarely shows strong, opinionated women without a side of sexy kitten. So, when In Plain Sight came around, I loved it, especially when they ironed the kinks. Wow. A woman telling people what she thinks directly without having to apologize, smile, or listen to the "b" word. Although I love chick flicks, most TV shows force the candy coated fun to saccharine levels (hello, Fairly Legal). So, I applauded USA for nurturing a show that featured a female lead different from other shows and different from its own genres. I enjoyed Mary's dark nature. I applauded the showrunners for acknowledging that your screwed up childhood carries to adulthood.
Even though USA removed the original show runner and rumbled about changing the focus, I didn't really care, because the main character and the show's feel remained the same for me for seasons one through three. Although Covert Affairs and Fairly Legal didn't prove my cup of tea, I didn't care, because USA still had one show with an unabashedly strong female character that didn't focus on her fashion sense and displayed her uglier emotions. Unfortunately, that changed this season. Although flashes of the old show remain, the brand new showrunners apparently embraced the new edict. However, happy endings and pageant teens just don't match In Plain Sight's emotional recesses.
So, I'm concerned about this pattern in American society. Both AOL and USA possessed two strong original properties which they encouraged. Both seemingly supported the communities that flocked to them. But, as AOL garnered more sites/readers and USA more network shows/viewers, they both eventually decided the original sites/shows they fostered, no longer belonged to their new identity. So, despite encouraging the snarkily honest yet realistic originality of these shows/sites when they didn't have original content/tv, once they tasted success they decided realism couldn't exist in their plush new worlds.
My biggest concern is that as we increasingly sanitize our views and shows, we're left with an artificial society. Writing is supposed to take our world and augment it from various facets, not hide it. Jay talked about this earlier, but it didn't hit me (or I just didn't care) until this week. As long as my tiny social pockets existed, I could handle the various entertainment oriented sites or whitewashed chick shows. However, despite having communities that enjoyed both the glossy sites/TV shows and the snarky/ truthful ones, both AOL and USA have decided the two can't co-exist and decided to excise the more truthful version. So, as our access to information increases but the content/shows portraying less cheerful reality decreases, where does that leave us?
Photo Credit: Clarita/Morguefile