TV on DVD – Boardwalk Empire, Doctor Who, and Primeval
Your latest set of releases includes 'Boardwalk Empire', 'Doctor Who', 'Primeval', 'Columbo', 'Dennis the Menace', 'Hawaii Five-O', 'Looney Tunes', 'Garfield', 'Penguins', 'G.I. Joe', 'Pacific Blue', and 'thirtysomething'.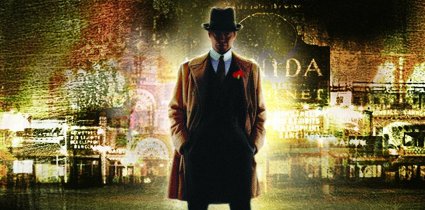 We have two current(ish) dramas headlining the week with Boardwalk Empire and the BBC's Primeval. With that short list at the top of the schedule, the bulk of the fun this week comes from the classics. You'll find two more adventures from Doctor Who, Columbo mysteries, a trio of classic toon sets, and final seasons of H5O and Dennis the Menace. With no favorites on offer, I have no pick of the week. Instead I'll offer the slightly-reserved-mild-suggestion-of-a-possiblity of the week, thirtysomething. It was a great show then, and it holds up well. If you aren't familiar, it is a solid addition to your TV knowledgebase.
Photo Credit: HBO STUDIOS