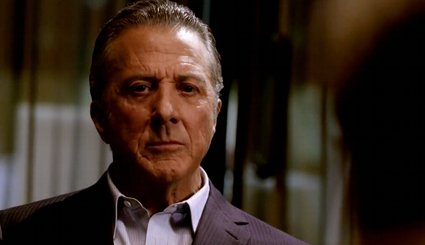 CBS - It was another great week for Big Bang Theory (16.54m/5.5). Not only did the nerds again best Idol in the demo (5.5 – 5.0), that also marks a series high in viewers. Perhaps most impressive about that is when it happened. That was the first night of sweeps, with every network at full power. The good news continued with Rob (11.06m/3.3), Person Of Interest (15.1m/3.3), and The Mentalist (13.87m/2.9).
By comparison, the rest of the week was just okay. Sunday brought Undercover Boss (13.15m/3), The Good Wife (11.08m/2.2), and CSI Miami (10.57m/2.3) while Friday offered A Gifted Man (8.41m/1.2), CSI NY (10.17m/1.6), and Blue Bloods (11.28m/1.7). The only other new programming was the Super Bowl Commercials special (8.58m/2).
FOX - American Idol (18.48m/6 – 17.41m/5.5) continues its slow start, but that is still good news for the network. Glee (9.07m/3.7) also checked in with a very nice result in front of New Girl (7.29m/3.5) and Raising Hope (4.62m/2). The Finder (6.87m/2.4) remains iffy, landing in fourth place at 9, despite being handed that Idol audience.
Monday looked a little better where House (8.73m/2.9) and Alcatraz (8.44m/2.8) seem to be a solid pairing. Let's see how they hold up with a full schedule this next week. Friday was again slow, with Kitchen Nightmares (3.85m/1.6) and Fringe (3.19m/1.1). All of that came on the heels of a down week for animation domination — The Simpsons (5.03m/2.4), Napoleon Dynamite (4.42m/2.1), Family Guy (5.92m/3.1), and American Dad (4.77m/2.4).
ABC - Once Upon A Time (10.91m/3.5) again started the week very well before handing off to A Smile As Big As The Moon (6.85m/1.5). Monday saw The Bachelor (8.17m/2.6) rise while Tuesday saw Celebrity Wife Swap (5.43m/1.9) finish on a down note. The big sweeps Thursday looked okay with Wipeout (5.96m/1.8), Grey's Anatomy (9.71m/3.6), and Private Practice (6.55m/2.3).
NBC - The NFL Pro Bowl (12.5m/4.3) made for a nice start to the week, despite the fact that the game has become a laughingstock. That was followed by Who's Still Standing (6.48m/1.7) and Rock Center (3.29m/.8) on Monday, and Biggest Loser (6.11m/2.1) on Tuesday. Then we get to the crazy fun-with-numbers bit.
If you were to say that Whitney (4.33m/1.7) and Are You There Chelsea (4.04m/1.7) were a disappointment, I wouldn't argue with you. Here's the crazy bit though … they both beat the average for the NBC Thursday (3.76m/1.7). Think about that. The once king of Thursday, with all new programming, can't manage 4 million viewers. That included 30 Rock (3.23m/1.3), Parks & Recreation (3.6m/1.7), The Office (5.31m/2.8), Up All Night (3.7m/1.8), and The Firm (2.97m/.8). Grimm (4.73m/1.4) wrapped up the week.
CW - It was a by-the-books week for the little network with new offerings from Gossip Girl (1.39m/.7), Hart Of Dixie (1.54m/.6), 90210 (1.38m/.7), Ringer (1.4m/.6), One Tree Hill (1.52m/.7), Vampire Diaries (2.74m/1.2), Secret Circle (1.74m/.7), Nikita (1.49m/.5), and Supernatural (1.63m/.7).
CABLE - The big premiere on cable was HBO's Luck (1.06m/.3). Well … it was big in stature, if not in results. With Dustin Hoffman, Michael Mann,  and David Milch all involved, it's a big deal for HBO. Perhaps that's why the series has already been picked up for a second season, despite the disappointing numbers.
Basic

Pretty Little Liars (2.55m/.9)
Being Human (1.66m/.8)
Lost Girl (1.44m/.5)
Jane By Design (1.35m/.5)
Justified (2.71m/1.1)
White Collar (3.04m/1)
Switched At Birth (1.93m/.8)
Southland (2.11m/.7)
Royal Pains (4.09m/1.1)
The Game (3.2m/1.6)

Let's Stay Together (2.27m/1.1)
Hot In Cleveland (1.64m/.4)
Archer (1.06m/.6)
Kourtney & Kim Take New York (4.48m/2.6)
Pawn Stars (7.12m/2.5)
Teen Mom II (3.35m/2)
Top Chef (2.01m/.9)
Face Off (2.14m/.9)
Jersey Shore (5.69m/3.2)
Project Runway (1.62m/.6)

Premium

Californication (.75m/.4)
Shameless (1.37m/.7)
Photo Credit: HBO