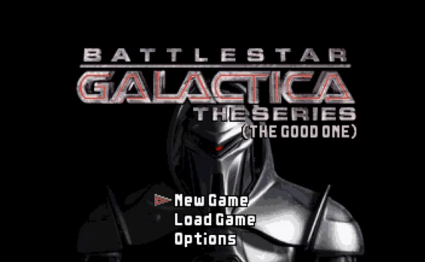 With all of the buzz created yesterday for Blood & Chrome, and then the gut-punch that was SyFy's announcement that the property would not be picked up to series, fans of the Battlestar Galactica franchise have to be feeling pretty dejected today. As disappointed as I was, I'm sure favorite CliqueClacker bsgfan2003 was likely throwing things at her computer screen yesterday afternoon.
I'm not sure what to think of the news. I read a treatment of the script sometime last year, and it didn't exactly set my world on fire. It just didn't seem to feel like BSG, despite the guy named Adama. I was sure, though, that I just needed to see it to feel it, something that was confirmed yesterday when I saw the leaked trailer. As many have said, it looked pretty awesome.
It would be idiotic of me to say that I trust the folks making the programming decisions at SyFy, because they've not yet made a decision that has fit into my interests as a fan. But if these guys didn't want any of that action, you've really got to wonder what Blood & Chrome the TV-movie is going to look like when it eventually hits our screens.
In an effort to cheer up my fellow BSG fans, why not share this funny video I stumbled upon on Reddit this morning. I've seen some of the previous work of DoctorOctoroc before, including the excellent Saved by the Bell parody. This one, however, was too funny not to share:
Photo Credit: DoctorOctoroc