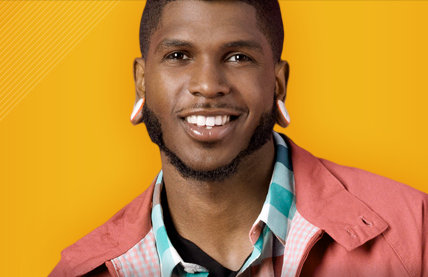 One of my favorite performers on this season of So You Think You Can Dance is Cyrus "Glitch" Spencer.
From my perspective, this kid is damned impressive. He came on the show popping and locking, doing his stuttered robotic dance thing 'til the cows came home. You had to wonder if he was capable of doing anything more.
He struggled at times right through the auditions, especially during choreography, but he skated through and ended up proving himself with his Vegas Week performances.
Each week, he's been improving. He's far from perfect. And he's definitely the most improved of the group of Top 10 contestants, but even that's rather the oxymoronic statement — you just don't whistle Dixie and find yourself in the upper echelon of the SYTYCD cadre.
And last night's performance is testament to his craft and proof the dude should be here:
A few of my hopefuls have already flown the coop on the show. The latest — Amelia Lowe — exited last week. But Cyrus? He's doing a whole lot more than just plugging along. He's growing and adapting and wowing us week after week after week.
And I think he still has a long way to go in this competition …
Photo Credit: FOX