Flicks on DVD and Blu-ray – Green Lantern, Horrible Bosses, and a TV cult classic
We've got superheroes, comedies, Oscar contenders, family films, horror films, cult movies ... and even a few Christmas gems to get the season started. Check out what's new on home video this week.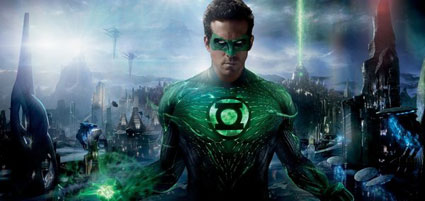 We've got some pretty big home video releases this week with the biggest coming on Friday, Green Lantern, with several different options. But Tuesday has some notable releases from the summer, some little seen titles that might be worth checking out, and some new-to-Blu titles including one of the most sought-after TV movies from the early 80s, Dark Night of the Scarecrow. Of interest with this week's Green Lantern and Horrible Bosses, Warner Brothers will be offering a new service called UltraViolet, that will allow you to stream any movie you've purchased to any other mobile devices while you're on the go. We'll give it a test run as soon as the service is activated. Have a look at the new releases below, and if you see anything you like, please help support CliqueClack by clicking on a link and shopping at Amazon.com.
Photo Credit: Warner Bros. Pictures