Flicks on DVD and Blu-ray – Mission: Impossible 4, Shame, classic silents
'Mission: Impossible - Ghost Protocol,' 'Shame,' 'IMAX: Into the Wild 3D,' and a collection of 'lost' silent films highlights this week's new home video releases.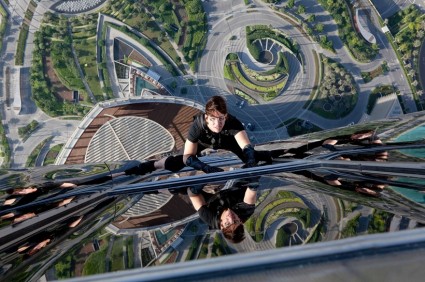 Anyone who wrote off the Mission: Impossible franchise and Tom Cruise really need to take a look at Brad Bird's latest adaptation of the TV classic. It's out on home video this week, and rivals M:I 3 for greatness! And if you're curious about Michael Fassbender's … umm, attributes, his revealing star turn is also out this week. For those not interested in all of these newfangled moving pictures, silents are making a comeback with a collection of westerns and comedies coming to DVD. These, some more Warner Archives and Criterion Collection titles, and a few more interests and oddities will be available on April 17. You can check them all out below, and help us out by clicking on a link to make a purchase through Amazon.com. As always, we thank you for your continued support.
Photo Credit: Paramount Pictures