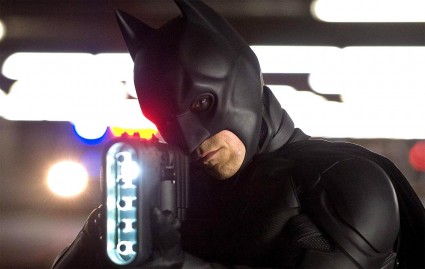 We're just a few short days away from the official start of the summer movie season, and it's shaping up to be huge with several comic book franchises heating things up — Marvel's The Avengers, The Amazing Spider-Man, and The Dark Knight Rises. Of course, there are the requisite sequels in the group, an is-it-or-isn't-it-a-prequel, a big screen adaptation of a beloved TV show, a movie based on a board game, and a surprising number of original titles that will appeal to both grown-ups and kids alike. A few of our writers here at the lavishly appointed CliqueClack Flicks office got together over a tub of popcorn (with lots of buttery topping) to voice their opinions on what summer movies they are looking forward to seeing. Things got a little heated, but no Jujubes were thrown … those things hurt! Have a look at what we had to say, take the poll below (you can pick up to three titles by August 1), and leave your comments below. And don't forget to check back here all summer for the latest reviews on the hottest movies!
Chuck: I am looking forward to the obvious tent-pole movies, but I have a few others in my sights as well. Dark Shadows has been at the top of my list since it was announced and now with the trailer controversy — is it a comedy or not? — I'm even more curious to see if my theory holds true. Abraham Lincoln: Vampire Hunter has a great title and concept (coincidentally written by the same guy who did Dark Shadows), but I haven't read the book so it's more of a curiosity right now. The Prometheus ad campaign, trailers and viral videos have whet my appetite for … a return to the world of Alien? Who knows for sure, but I want to be there!
Katie: I have to go with Marvel's The Avengers, Brave and Dark Knight Rises. I've heard overwhelmingly good things about Whedon's Avengers and I love how they've built these multiple franchises up and created a movie universe with real depth. Brave looks stunning and I'll watch practically anything Pixar puts out. And Christopher Nolan hasn't failed me yet when it comes to Batman.
Jeremy: If we're talking about top three, I actually feel the same way (Avengers, Brave, Dark Knight Rises). After that comes The Amazing Spider-Man, MIB3, The Bourne Legacy, and then it goes further down from there for the rest.
Although I recognized that several of the Marvel movies up to this point were basically movie length advertisement for the Avengers, I thought that they were pretty decent advertisements. It'll be interesting to see if Joss Whedon can pull off a real tentpole movie. Brave has had some fantastic trailers so far, and it seems a return to form for Pixar, thankfully. And I really liked the last several movies Christopher Nolan's made, including both Batman movies.
An: For me, it's Avengers, What to Expect When You're Expecting, and Snow White and the Huntsman.
After that, Dark Night and Abe Lincoln: Vampire Slayer (yes, I know it's really Hunter). I'm excited for Magic Mike because it's about hot guys, hot abs and stripping. It's about time Hollywood reversed the gender roles! But, I probably won't see it in the theatre, if at all.
I SHOULD look forward to Sparkle because my African-American Studies playwrighting teacher loved the play back in the day; but, I'm ambivelent. I'm also a little creeped out that it features a posthumous Whitney Houston.
While I don't plan on seeing the rest in the theatre (unless they're fabulous), I'm intrigued by the ghosts of past films/TV Shows: Dark Shadows, MIB 3, GI Joe (for adding Bruce Willis to the cast), The Bourne Legacy (because I like the cast), Total Recall, and Spider-Man.
Katie: Jeremy, Spider-Man is my #4. I know it's hasn't been very long since the last franchise, but the trailers have been a really good sign and I've thoroughly enjoyed Andrew Garfield in his previous work.
Jeremy: I was so disappointed by Spider-Man 3, and I think Andrew Garfield and Emma Stone seem like they could work really well in those roles — I'm not really such a fan of the comics themselves (too weird), and I stopped reading the daily comic strips years ago (too stupid), but I'm willing to see a quality "reboot."
Michael: *faints at Jeremy's revelation of comic stoppage and comic stupidity*
Katie: Oh, Spider-Man 3. It's bad when your jazz scene is actually more ridiculous than the jazz scene in Anchorman. Yes, Spider-Man 3 was absolutely ridiculous. I'm looking forward to a new direction.
Also, I never got into the comics, but I did love the 90s cartoon. And I'm loving the new Ultimate Spider-Man cartoon so far, so that's getting me excited for the movie.
Dan: Abraham Lincoln: Vampire Hunter, though it can't possibly live up to the brilliance of the title.
Ivey: I'm going to be a little contrarian — I know, big shock. The movies I'm most looking forward to are Avengers, Dark Knight Rises, and Spider-Man. But for the sake of not talking about the same 3-4 films as everyone else, I'll point to my guilty pleasure of summer popcorn flicks. These are movies that are high-energy and fun to watch, and I don't care who thumbs their nose at them — including people on this list.
Abraham Lincoln: Vampire Hunter and Battleship both look like a lot of fun. G.I. Joe: Retaliation is follow-up to an absurd, yet entertaining flick where the cast swapping won't disrupt things too much (plus, as has been mentioned, adding Bruce Willis and Adrianne Palacki doesn't hurt) … This is, for the record, where I stick my fingers in my ears so I don't have to listen to people bash the first flick.  I'm also looking forward to Total Recall a great deal. I never was a fan of the original flick even though I was a fan of the story. A more modern retelling with less Arnold is a good thing in my book. I get more interested in Rock of Ages each time they put the trailer in front a new movie I'm seeing, so I guess that's working the way it is supposed to. And I'm approaching Prometheus with a great deal of nervous trepidation.
Photo Credit: Warner Brothers