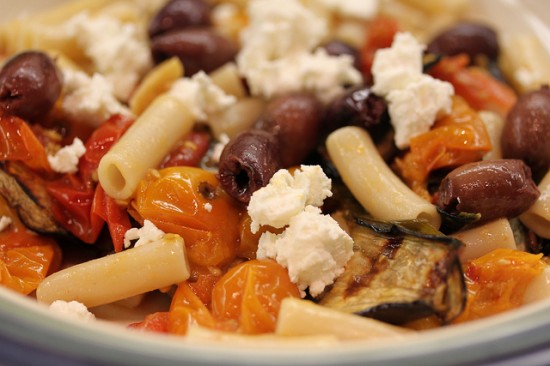 There's a great article in the September issue of Better Homes and Gardens. Scott Peacock and Kim Severson discuss the return to the kitchen movement, that all across America home chefs are embracing their kitchen time and using fresh, wholesome ingredients that taste good and are good for you. And they're enjoying it. Because of this, classic American cooking looks a bit different these days.
It was a really inspiring read and I couldn't wait to try Peacock's recipe for slow baked tomatoes with garlic and mint. It's so simple (really only four main ingredients) that I almost didn't believe it would turn out to be so spectacular, but it's truly amazing. Tons of roasted garlic and mint infused into the olive oil that the tomatoes baked in for an hour. In the recipe online, they suggest serving on bread with goat cheese, but in the magazine they also mentioned over pasta would work.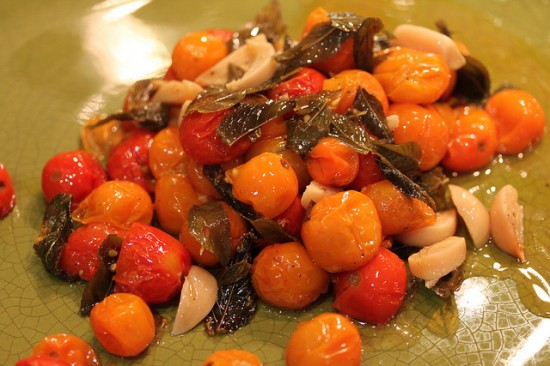 I cooked up some penne and prepared Peacock's recipe as-is — I know, it's like I was possessed or something, but I swear I didn't change a thing. Until I served it.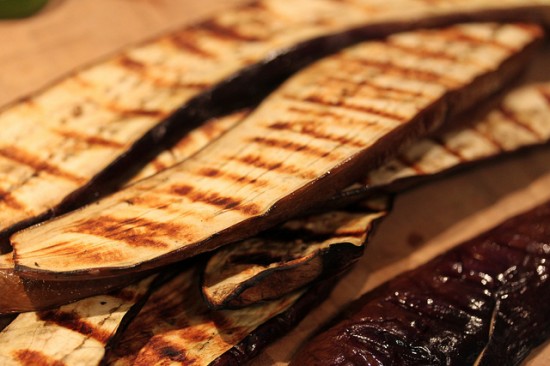 Keith grilled up some eggplant because I thought it would go wonderfully with the tomatoes and mint and we tossed that into the pasta, along with giant globs of goat cheese and Kalamata olives (well, none for Keith). I also made some turkey meatballs, which I'll write about in another post, because vegetarian dishes aren't really a meal for the carnivores I cook for.
We all yummed throughout the whole meal and I'd cook this up again in a heartbeat. The next time, I think I would try it on the bread as suggested, simply because there's a lovely amount of infused olive oil left and some thick, crusty bread would soak it up to perfection. Although now I'm thinking this would be divine served over polenta….
UPDATE: My new favorite way to eat this recipe is as Kona suggested — over quinoa, with some chick peas added for extra protein. Yes, I got my boys to eat a vegetarian meal … alert the press. I save the polenta for the roasted green tomatoes, which is a perfect match.
Photo Credit: Debbie McDuffee