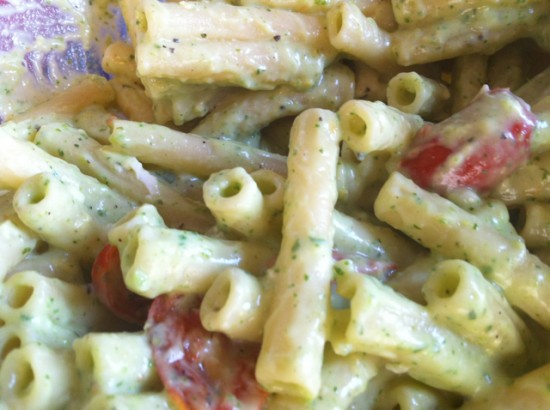 I don't remember if it was on Facebook or on Twitter, but I came across The Pioneer Woman's recipe for pasta with pesto cream sauce and I was inspired. I'm a total brown thumb, but each year I try to convince myself that this year's the year I'm going to grow something awesome. I bought some basil plants from the farmer's market a few months ago, and lo and behold: they're not dead yet. In fact they're thriving so much, that I need to start using some of it before I'm overwhelmed by a basil forest.
The thing is, I'm also in the middle of a Sons of Anarchy marathon on Netflix Instant, so I didn't want to go to the grocery store. That meant that actually making her cream sauce was out, since I don't have heavy cream on hand. So I searched around and after many weird and unappetizing recipes, found this one for a low-fat cream sauce. It's great because the ingredients are pretty common, but it's also hilarious because I'm not entirely sure you can count anything that has flour, butter, Parmesan cheese and an egg as "low fat."
My pesto recipe was similarly ad-hoc. Although it's close to Deb's classic pesto recipe, I didn't actually measure anything. I also added some spinach instead of parsley, which I never really use for anything. The key though, is the lemon. I used an entire half — I love the tang it adds.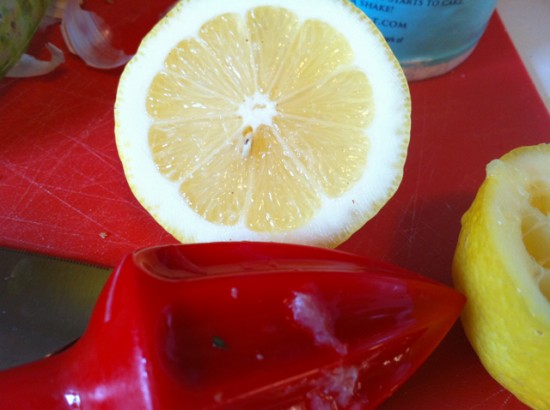 I also toasted the pine nuts first, which gave it a delightfully nutty flavor.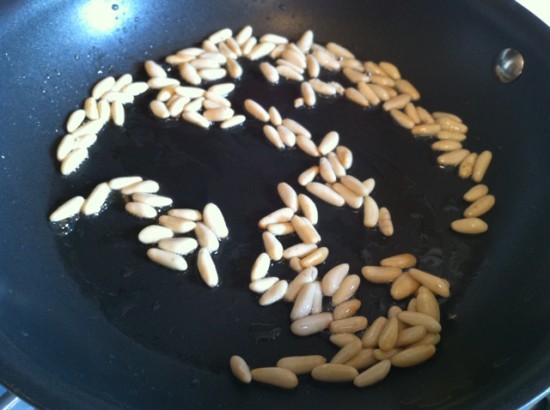 The spinach also makes the pesto a little bit milder and obviously gives it the added benefit of all of those spinachy nutrients.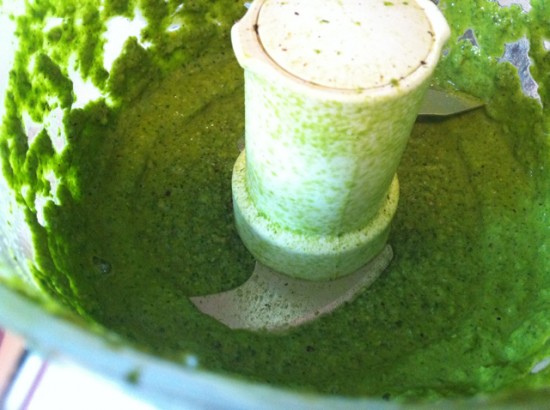 After you're finished with the pesto, try to restrain yourself from digging out a loaf of bread and eating it all right there. It'll be hard, because it's SO GOOD. Instead, boil a pot of water for the pasta. and follow the directions for the cream sauce — I was impressed with how thick it actually got.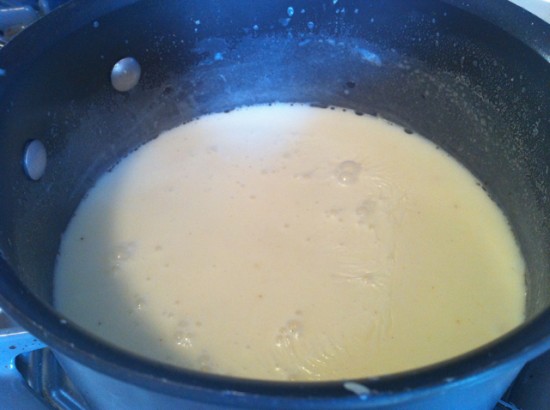 While you're waiting for that to thicken, slice some grape tomatoes in half and saute them. They'll add a little burst of sweetness to the finished product.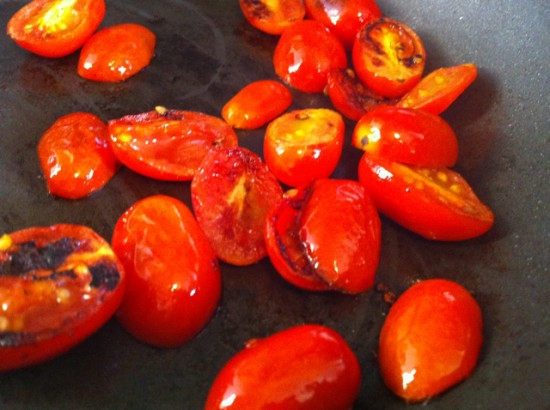 Once the cream sauce is finished, add the tomatoes and the pesto and mix together.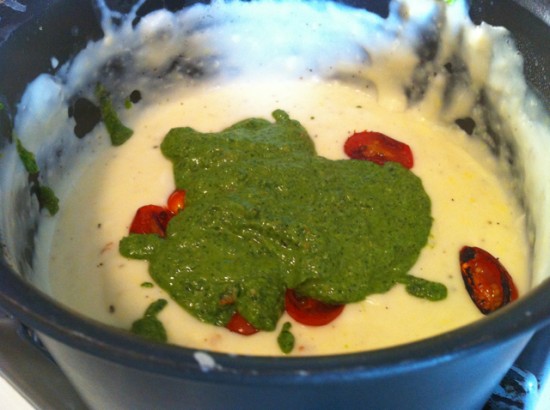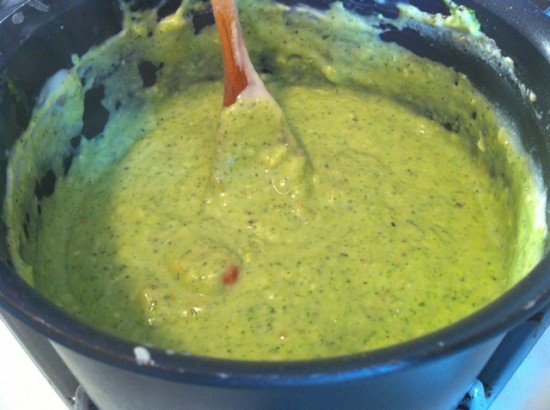 Toss with your choice of pasta. I used ziti because short pasta is easy for a toddler (Cooper loved this, by the way), but if it were just me, I'd use angel hair.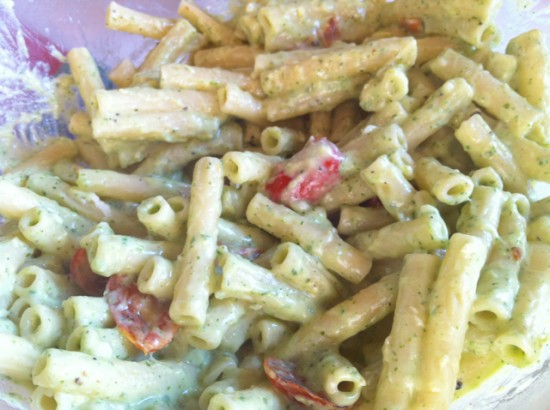 Word of warning: this recipe yields a crapload of cream sauce. Either be prepared to make a lot of pasta, or dust off those math skills and halve the recipe.
Photo Credit: Kona Gallagher/kona99 on Flickr