Win passes to see The Hunger Games: Mockingjay Part 1 in Hartford, CT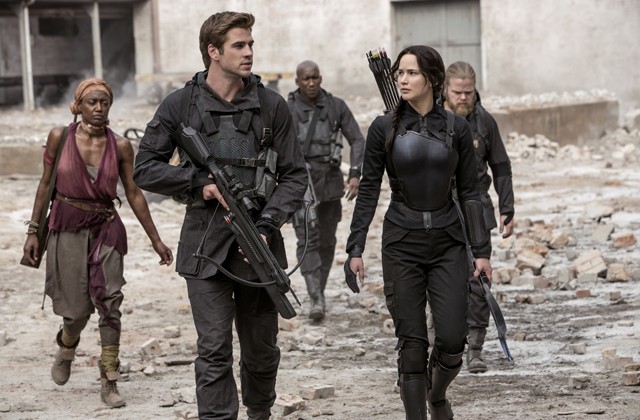 Want to be the first to see 'The Hunger Games: Mockingjay Part 1'? Find out how to enter to win passes to an advance screening in Hartford, CT.
ALL PASSES HAVE BEEN CLAIMED. COMMENTS ARE CLOSED.
CliqueClack has partnered with Lionsgate to offer readers in Hartford/Plainville an opportunity to attend an advance screening of the highly anticipated The Hunger Games: Mockingjay Part 1 starring Jennifer Lawrence, Josh Hutcherson, Liam Hemsworth, Woody Harrelson, Elizabeth Banks, Julianne Moore, Philip Seymour Hoffman, Jeffrey Wright, Sam Claflin, Jena Malone with Stanley Tucci and Donald Sutherland.
The worldwide phenomenon of The Hunger Games continues to set the world on fire with The Hunger Games: Mockingjay: Part 1, which finds Katniss Everdeen (Lawrence) in District 13 after she literally shatters the games forever. Under the leadership of President Coin (Moore) and the advice of her trusted friends, Katniss spreads her wings as she fights to save Peeta (Hutcherson) and a nation moved by her courage.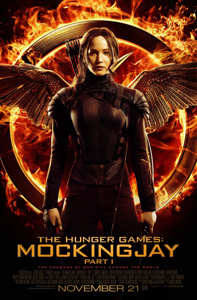 The screening will take place on Tuesday, November 18, 7:00 PM at AMC Plainville.
A limited number of passes are available on a first come, first served basis. To be eligible, please read and follow the directions CAREFULLY. There will be no exceptions.
Comment on this post ONLY with PLAINVILLE. If you make a mistake, do not edit your comment because it will not register. You must submit a new comment.
Include your FULL NAME (First and Last) and email address on the entry form (NOT in the comment box!). Double check your email address before submitting. If your email address is misspelled, you will not receive passes.
ONE entry per person or couple will be accepted. Each winner will receive a code good for up to Two Admit One passes. CliqueClack has the right to discard any duplicates or comments that appear to be duplicates. Multiple comments from a single person will result in complete disqualification. As this is not a random drawing, only one person per couple needs to comment. Keep these offers fair for everyone!
Check your calendar before commenting. If you have no intention of using the passes, please don't leave a comment. If the studios see that passes we are given to award to our readers are not being used, they will not want to offer us passes for future screenings. Please be considerate!
Please note that passes do not guarantee seats at the screening. Seating is first come, first served so plan to arrive early. CliqueClack has no control over the total number of passes distributed, and is not responsible for seating arrangements at the theater.
The Hunger Games: Mockingjay Part 1 opens November 21.

Photo Credit: Lionsgate