It's Oscar night, and a year of uncertainty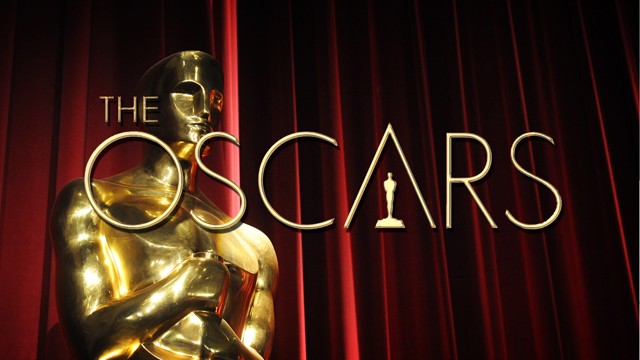 It's Oscar night and there are few sure-things. Who could win the award in this unpredictable year?
It's that time of year once again when Hollywood congratulates itself for another year of a job well done. Most years have pretty clear front-runners as to who and what will win, but this year has only a few clear-cut winners. The biggest prizes of the night are up for grabs in many categories including Best Director, Best Adapted and Original Screenplay, and Best Picture. The only sure things this year seems to be in the four acting categories.
I've made my predictions based on my gut and some internet research to come up with what I think will will. In my Oscar pool last year, I tied for first place but lost out on how long the ceremony actually ran, but last year was less of a game of chance than this year. So, with a deep breath, I've made my choices. We'll see later tonight how close I actually came. Feel free to let us know who or what you think will win! Be sure to check back to see the winners.
Best Picture: Boyhood [Winner: Birdman]
Best Director: Alejandro G. Inarritu, Birdman [Win]
Best Actor: Freddie Redmayne, The Theory of Everything [Win]
Best Actress: Julianne Moore, Still Alice [Win]
Best Supporting Actor: J.K. Simmons, Whiplash [Win]
Best Supporting Actress: Patricia Arquette, Boyhood [Win]
Best Original Screenplay: Birdman [Win]
Best Adapted Screenplay: The Theory of Everything [Winner: The Imitation Game]
Best Animated Feature: Big Hero 6 [Win]
Best Foreign Language Film: Ida [Win]
Best Documentary Feature: CitizenFour [Win]
Best Documentary Short Subject: Crisis Hotline – Veterans Press 1 [Win]
Best Cinematography: Birdman [Win]
Best Film Editing: Whiplash [Win]
Best Production Design: The Grand Budapest Hotel [Win]
Best Costume Design: The Grand Budapest Hotel [Win]
Best Original Score: The Grand Budapest Hotel [Win]
Best Original Song: "Glory," Selma [Win]
Best Visual Effects: Dawn of the Planet of the Apes [Winner: Interstellar]
Best Makeup and Hairstyling: The Grand Budapest Hotel [Win]
Best Sound Mixing: Whiplash [Win]
Best Short Film – Animated: Feast [Win]
Best Short Film – Live Action: Aya [Winner: The Phone Call]
Best Sound Editing: American Sniper [Win]
Photo Credit: AMPAS