Are summer TV shows more enjoyable than fall TV shows?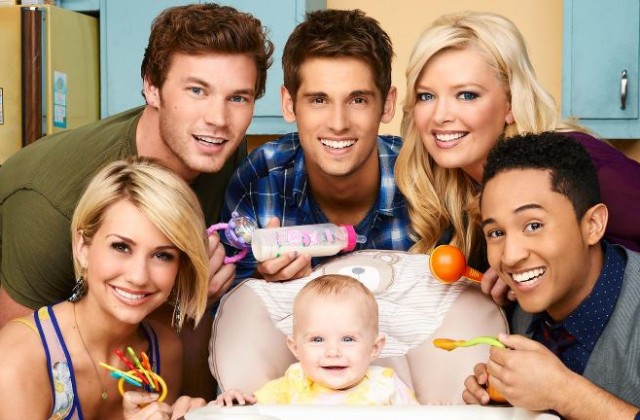 It's the age old question – is summer television better than fall television? Writer Jaylen Christie thinks so! With programs such as 'Devious Maids,' 'Baby Daddy,' and 'The Soul Man,' this summer has been rather enjoyable!
It seems to be an accepted fact among my colleagues and friends that I'm not particularly fond of scorching temperatures – which is rather interesting considering that summer is one of my all-time favorite seasons. You see, I am a big fan of summer television. In fact, I honestly believe it's the best form of broadcast programming. While there may be some individuals who don't particularly share my sentiment, I stand by my unadulterated belief. Simply put, summer TV is damn awesome.
Don't believe me? Take a gander at your local listings.
I've always found diversity to be the spice of life. To that end, I've become hooked on several dissimilar, yet remarkably entertaining, shows this summer. The USA Network has become known for offering television programs that are light and fluffy. I'm a big fan of Royal Pains which is one of the shows that I've been watching on the network. In fact, it's become a part of my Wednesday night staple along with the hilarious Baby Daddy on ABC Family, and the always funny The Soul Man on TV Land. On Saturday mornings, my television is locked on Cartoon Network for Beware the Batman, and my Sunday evenings are spent watching Devious Maids on Lifetime.
You see? There really is something for everyone.
Perchance the same can be said about the regular television season – you know, the one that commonly starts in late September and ends in May. Last season, I had trouble finding a new show to watch during the fall and spring. I gave Arrow a shot but that fizzled like a can of Mountain Dew. I even tried Scandal, but it just didn't do anything for me. While there was honestly a broad selection for me to choose from, I couldn't find a program that I could enjoy. This certainly isn't the case for the summer though.
One of the things that I find so amazingly appealing about summer shows is that they have a shorter concentrated season generally consisting of about 13 to 14 episodes as opposed to the standard 24. Television shows that have more episodes usually have to stretch plots out which can become dull, tedious and rather protracted. Does Lost ring a bell? However, by having a shorter season, I find that the pace is sharper and the story flows a bit smoother without having to add in unnecessary filler storylines.
This certainly seems to be working for Devious Maids which has been having one hell of a season on Lifetime. One of the show's main storylines involves a murder mystery that has been playing out over the course of its 13 episode season. The writers have found a way to cleverly craft the story without having it drag. I think that's worthy of note. However, sometimes a shorter season can leave one yearning for more.
Such is the case for TV Land's The Soul Man which is wrapping up its 10 episode second season on August 28. The sitcom, starring Cedric the Entertainer and Niecy Nash, hasn't earned a third season pick up just yet which is one of the reasons I wanted a longer second season. I'm bummed that it's ending so soon, and it's causing me to wonder just what I will replace it with. The fact of the matter is that summer TV lasts only during the, well, summer. Fall TV is on the horizon, and while I am looking forward to the premiere of Almost Human on FOX, I just feel that the fall isn't the same.
There's a certain quality to summer programming, an amusing charm. It's kind of like cotton candy – not much to it, but fun to eat. Summer TV is entertaining. It's a good way to kick back after a hard day and unwind with a few laughs. Perhaps that's what I enjoy about it the most – the fact that it's simple, concise and downright amusing.
Now, that's what I call hot.
Photo Credit: ABC Family