Attend an advance screening of This Is Where I Leave You in Boston or Plainville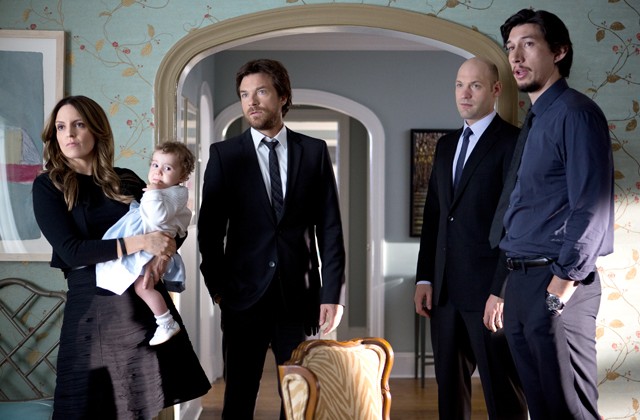 Be among the first to see the new comedic drama 'This Is Where I Leave You' in Boston or Plainville. Read on to learn how to get a pair of passes.
ALL BOSTON PASSES HAVE BEEN CLAIMED.
CliqueClack has partnered with Warner Brothers Pictures to offer readers in Boston and Hartford an opportunity to attend an advance screening of the new comedy drama This Is Where I Leave You starring Jason Bateman, Tina Fey, Jane Fonda, Adam Driver, Rose Byrne, Cory Stoll, Kathryn Hahn, and Connie Britton.
When their father passes away, four grown siblings, bruised and banged up by their respective adult lives, are forced to return to their childhood home and live under the same roof together for a week, along with their over-sharing mother and an assortment of spouses, exes and might-have-beens. Confronting their history and the frayed states of their relationships among the people who know and love them best, they ultimately reconnect in hysterical and emotionally affecting ways amid the chaos, humor, heartache and redemption that only families can provide—driving us insane even as they remind us of our truest, and often best, selves.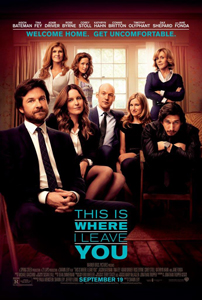 The screenings will take place Monday, September 15 at 7:00 PM at the following locations:
AMC Plainville
AMC Boston Common 

ALL BOSTON PASSES HAVE BEEN CLAIMED
Passes are available on a first come, first served basis. To be eligible, please read and follow the directions CAREFULLY. There will be no exceptions.
Comment on this post ONLY with PLAINVILLE or BOSTON. If you make a mistake, do not edit your comment because it will not register. You must submit a new comment.
Include your FULL NAME (First and Last) and email address on the entry form (NOT in the comment box!). Double check your email address before submitting. If your email address is misspelled, you will not receive passes.
ONE entry per person or couple will be accepted. CliqueClack has the right to discard any duplicates or comments that appear to be duplicates. Multiple comments from a single person will result in complete disqualification. As this is not a random drawing, only one person per couple needs to comment. Keep these offers fair for everyone!
Check your calendar before commenting. If you have no intention of using the passes, please don't leave a comment. If the studios see that passes we are given to award to our readers are not being used, they will not want to offer us passes for future screenings. Please be considerate!
Please note that passes do not guarantee seats at the screening. Seating is first come, first served so plan to arrive early. CliqueClack has no control over the total number of passes distributed, and is not responsible for seating arrangements at the theater.
Have a look at the trailer below and then let us know where you want to see the film. This Is Where I Leave You opens in theaters September 19.
Photo Credit: Warner Bros. Pictures