TV on DVD – Dollhouse, Tudors, and Horatio
Lots of complete series sets this week, including 'Angel', 'The Commish', 'Johnny Staccato', 'Wolverine and the X-Men', 'Horseland', 'Postcards from Buster', and 'Renegade'. Also, sets for 'CSI:Miami', 'Dollhouse', 'The Tudors', 'In Treatment', and 'Ghost Whisperer'.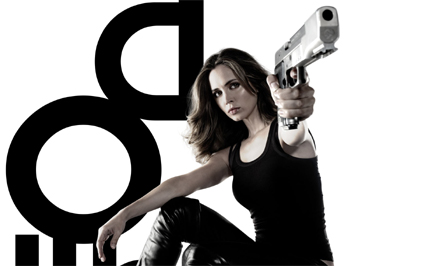 It's not really a blockbuster week on the DVD set where newer shows are concerned. CSI: Miami, In Treatment, and the recently concluded Tudors, Ghost Whisperer, and Dollhouse would seem to be about it. There are still a few interesting sets hitting store shelves this week though. If you've been waiting for another complete set of Angel to be released, you're in luck. You can also find some very special Blossom, a full set of The Commish, the essential Bugs Bunny, and a weird show called Johnny Staccato that starred John Cassavetes. Despite all that, in the spirit of the holidays, my pick of the week is the He-Man and She-Ra Christmas Special. I had no idea such a wonder existed.
Photo Credit: FOX