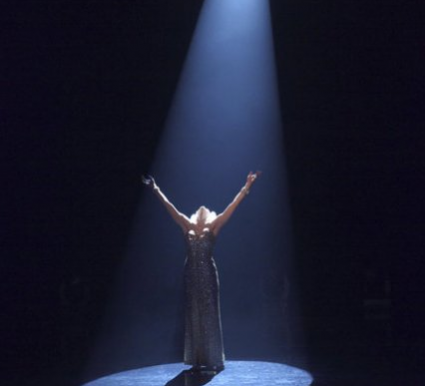 Six months ago, it seemed that NBC was banking its future on Smash (and its powerhouse lead-in The Voice). Today, as the series' first season comes to a close, we know that Smash wasn't the "Bombshell" the network expected it to be. The show was nearly brought down by myriad errant plotlines that no one connected to, and pretty much the worst character conceived. Ever. Despite those challenges, I was pleased with the season as a whole, and was excited that the show was renewed for a second season.
One of the biggest complaints about the show — one I never really agreed with — was that there is too much focus on the character's personal lives and not enough on the technical aspects of putting together a Broadway show. I can't disagree that several of these subplots weighed heavily on the overall story. But I don't think that Smash ignored its primary story: showing us how Bombshell got made. In fact, I learned a hell of a lot more about how a show like this gets funded than I cared to. Plus: Singing and dancing! But I don't believe the show would be true to the nature of the business if it ignored the way the interpersonal relationships of those involved with a particular show can affect its success.
To clarify my problems with the show: I would have had preferred less of the Julia and Michael storyline. Though, cutting it would have lessened the arc she and her husband Frank went through – I even liked how Leo was an integral part of their reunion. As wonderful of an actress Angelica Houston is, I never was drawn into anything involving her character, save perhaps her daughter. Dev, too, had very few moments where I didn't hate everything about him. At least we weren't supposed to like Ellis – though I'd assume the writers got a lot more hatred than they bargained for.
The upside to a laundry list of things that need to be fixed is that with creator Theresa Rebeck out, new showrunner Josh Safran has a clearly defined checklist of things to address for next season – and I know others have much longer lists than I did.
But those are concerns for next year and enough negativity. Let's look at what the finale did right:
When the story of Smash is complete, I suspect the most interesting arc will have been Ivy's. Sure, at many times during the first season she has played the unrelenting villain. But in those final moments, sitting backstage while Karen had the moments that Ivy believed to be hers, it was easy to see that every story has two sides.
We hadn't seen the staging and blocking for "Wolf," yet, had we? I thought it was pretty cool.
As much as I couldn't care less about Eileen's personal life, I did appreciate that her ex-husband showed up at the show.
Tom and Sam's relationship has been a pleasant surprise. I hope this is something that sticks around next season.
In fact, Tom is one of my favorite characters on the show. He's an emotional being, but he is dedicated both to his friends and to his job.
I hate that a real wedge has been thrust between Ivy and Karen, but I'm glad that it was Dev. Karen needs to kick him to the curb.
I'm excited to see what direction the series will go next season. What did you think about "Bombshell" and the season as a whole?
Notes & Quotes
Loved Julia's pep talk, even though she didn't agree with what she was saying.
"SHE NEEDS TO MAKE A PHONE CALL!" – Julia
"I see her in my head. I can't help it; I see her. She just has something you don't. I'm sorry." – Derek
"You dropped bits of Marilyn along the way like breadcrumbs." — Derek
Photo Credit: NBC