TV on DVD – GCB, Entourage, and Scandal
The latest collection of releases includes 'GCB', 'Entourage', 'Scandal', 'Missing', 'The Tribe', 'Episodes', 'Doctor Who', 'Sarah Jane', 'Dog Bites Man', 'Chocolate News', 'Queens Blade', 'G.I. Joe', 'Rake', 'Top Gear', 'Tosh', and 'Decoded'.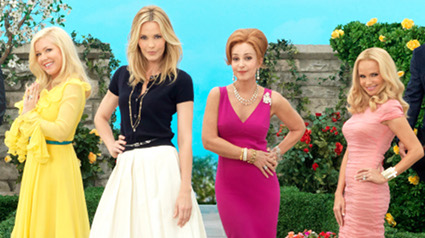 It's that time of the year where you start seeing the unfortunately optimistic 'first season' sets pop up for those shows that we all know will never see a season two. But that doesn't mean there aren't some interesting options this week. The more recent collection includes GCB, Entourage, Scandal, Missing, The Tribe, and Episodes. For those of you looking for something a little more classic, there are two more Doctor Who special editions and the complete first series of G.I. Joe.
And if you really want to go off the beaten path, Zacatillo is the latest telenovella to get the DVD treatment. For the pick of the week I am going to go with Rake. The formula might sound a little familiar — "a reckless, brilliant and self-destructive Australian criminal barrister who is hilarious to jurors and an outrage to judges" — but I think the fact that it's Australian will put an interesting spin on it. And if that's not enough, it also has Danielle Cormack*, who is notable for having been in five of the Raimi/Tapert shows (Hercules, Xena, Cleopatra 2525, Jack Of All Trades, Legend Of The Seeker).
*She was also in a stage production of The Blue Room, but I suspect most people aren't as excited about that idea as I am.
Photo Credit: ABC