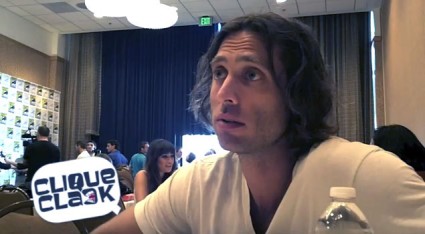 Brad Falchuk came to our press table in the Glee room at Comic-Con. I have to admit, there's an advantage to sitting next to Perez Hilton's assistant. She whispered in my ear who he was before he arrived. Of course, I knew the producers names on Glee. But not they they were so gorgeo … I mean … I didn't know what they looked like.
So. Thanks for that, Perez assistant!
Then she proceeded to dominate the interview. Oh well. She asked some interesting questions.
If you're listening for me? I'm near the end inquiring about Kurt's character.
Photo Credit: Keith McDuffee