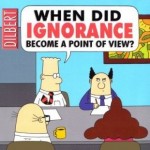 Wow.
I read "Race Controversy Over 'The Hunger Games'" and I was summarily floored. I guess I didn't get the weekly memo things had regressed to the 1960's with regard to Suzanne Collins adaptation of her book.
The article focuses on "the frenzy" surrounding the roles of Cinna (Lenny Kravitz) and District 11 tributes Rue (Amandla Sternberg) and Thresh (Dayo Okeniyi). (Apparently, the castings for these parts are what got things twitchy.) First of all, this is the first I've heard of any "controversy" … and it's now Tuesday, 5 days after the film debuted. Before today, I hadn't caught wind of any "news" about the kerfuffle, I hadn't read anything on-line (until I glimpsed the aforementioned article earlier today) and no one who has discussed the movie has said word one about any fall-out regarding the actors. So … where is all this "frenzy" the article is talking about? Because it seems to be contained within the article itself, such that it is, and that's it. That's my first question. And I'm certain no one is going to be able to answer that question because — Hello! — there isn't any frenzy.
With regard to the players in the game, had not the inane, idiotic social media blips noted the piece had been put out there in the first place this wouldn't be an issue at all. The "frenzy" surrounding Kravitz, Sternberg and Okeniyi in their film roles wouldn't be noticed by the vast majority of the populace. Nor would it make any difference.
And here's what I blame it on, folks: Ignorance. Because ignorance truly is bliss as Thomas Gray's "Ode On A Distant Prospect Of Eton College" purported. Add to that the mindless and imbecilic proclivities of folks who prefer to use emoticons and acronyms and "whatevers" to respond to situations or make an argument or just to throw something out there and you have a nice little wrench tossed in the machine contributing to the decline of western civilization.
Can you tell I'm just a mite pissed off after reading that article? Because it's a non-issue. It doesn't make any difference. It's succeeded at lending some controversial weight to a couple people who have decided to think before speaking, releasing a torrent of flaming comments from others who know better yet still get sucked into the downward spiral of a few missives written (poorly) by boneheads.
And you could very well conclude I'm doing the exact same thing here: Adding to a frenzy that isn't. But I have a little more invested into the method of my madness. And that is this: The more things change, the more they stay the same.
You see, we're always (yes, always) going to be running into Bozo noses who spew insipid little 140-character diatribes which are going to yank the chain of some people. It's just a matter of how those diatribes are responded to.
Sometimes it's better just to let them lie there and walk away rather than try to make sense of them. Because, really, there is no sense to them. (But I'm realistic — I also know it can be difficult to walk away without putting in your two cents.)
The Hunger Games castings are just fine the way they are. The people who have a problem with them are not.
Take heart in the knowledge you aren't ignorant of that fact.
[easyazon-image align="none" asin="0545405777″ locale="us" height="140″ src="http://ecx.images-amazon.com/images/I/41JpA-TbExL._SL160_.jpg" width="160″] [easyazon-image align="none" asin="0545265355″ locale="us" height="160″ src="http://ecx.images-amazon.com/images/I/41CtRTuLtTL._SL160_.jpg" width="119″]
Photo Credit: Scott Adams