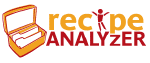 Nowadays, people are trying to eat healthier than they have before. Just look at how the menu at McDonald's changed over the past few years to fit that shift in eating behavior. If you had told the owner of McDonald's 10 years ago that in 2009 the restaurant chain would be serving salads, he would have probably laughed it off.
Personally, I'm trying to eat healthy. I read the nutritional information on items I buy at the store and try to make healthy choices when I'm at a restaurant. But what to do when at home? We don't have a nutritional table that magically gets printed out when we are about to serve a meal. Is what we are serving/eating at home healthy? Can it be healthier?
Canada's dietitians have decided to land a helping hand by creating an online recipe analyzer that not only tells you if what you eat is healthy but it also makes suggestions on how to lower calories, fat, sugar and salt in the recipe or add fibers, vitamins, etc. What to learn more about it? Read on!
The website allows you to create a free account so your recipes and analysis are saved. You can also use the recipe analyzer without being logged in; however, your recipes and results won't be saved. Know that the site works for U.S. citizens. However, if you want to use the log in features, you'll have to input a "fake" Canadian address.
Here is the type of analysis you can get from the website for a simple "a cup of fresh raspberries and a banana added to one cup of plain stirred yogurt" recipe:
Nutrients information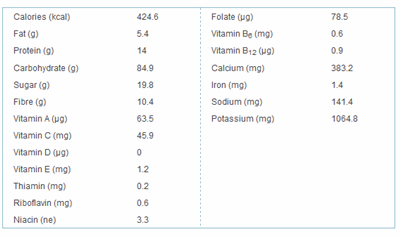 Food guide servings (per Canada's Food Guide)

At the bottom of the analysis, the website gives you links to tips to make the recipe healthier. For example, I could have used low-fat yogurt to reduce the calories or added wheat bran or ground flaxseed to add fiber to the recipe.
The process is a tad long as you need to add each ingredient one at a time. Therefore, it's best to use the log in feature as you can store the recipe online, print it (with instructions), change ingredients later on, etc. Personally, I use the website for more complex recipes as it is more difficult to calculate nutrients when a recipe uses many ingredients. I've been using the website for a few months now and it helped me make a few of my recipes healthier.
If you decide to give the website a try, come back here to share with us your findings and to comment on the experience of using the recipe analyzer.
Photo Credit: www.dietitians.ca