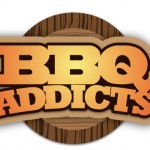 Spring is here and that means turkey hunting, fishing, Morel mushroom hunting and grilling. Steaks, chicken, burgers, sausages, corn on the cob — it all tastes better when cooked on a grill. I don't care if it is a gas grill or a charcoal briquette grill — I have and use both. I am always looking for new ways to grill meat. And now I have found the blog to go to for everything BBQ. The BBQ Addict's blog is all about grilling meat.
From their review of the Bubba Keg Grill to their article on the history of Kansas City Barbeque, this blog has it all. There are recipes ranging from corned beef to shrimp boil. There are reviews of cook books and even games with just about everything else relating to grilling or smoking meat that you can think of. There are tips for high altitude grilling, and even a list of BBQ Twitters you should be following.
Where BBQ Addicts really shines is in the bacon, from the article about the Blue Ribbon Bacon Festival to the posts about the artery-clogging goodness of the Bacon Explosion.
The Bacon Explosion is a recipe that has drawn quite a following. There is even a fan club starting for this culinary masterpiece. There are recipes for different cooking methods as well. The Bacon explosion is nothing but bacon and sausage.  Add in some of your favorite BBQ rub and a jar of your favorite BBQ sauce and your heart will hate you right up to the point it explodes out of your chest.
When I make this I will make it with Elk sausage. It tastes as good as, or better than, the Italian sausage the original recipe calls for but it has less fat so it is much healthier for you. Generously coat the sausage and bacon with Plowboys Bovine Bold rub and a bottle of Bullseye Original BBQ sauce and this will be a culinary masterpiece. My mouth is watering just thinking about it. I am drooling more than Bo right now.  I have not yet tried the Bacon explosion, but now that spring is here and we have good grilling weather I will soon. "Honey? When are you going to visit your Mother again?"
Photo Credit: BBQ Addicts.com