Win free passes to see About Time in Indianapolis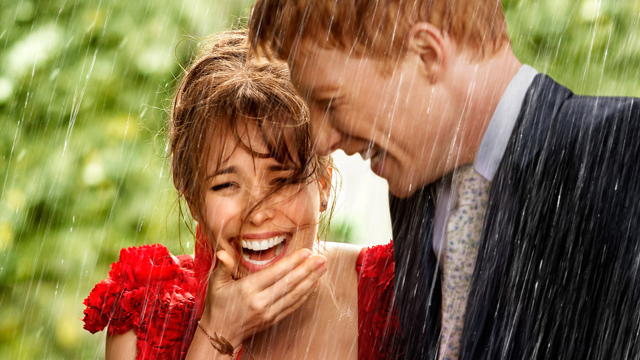 If you cross a romantic comedy with time travel, what do you get? The new time traveling rom-com 'About Time.' And you can win free passes to an advance screening in Indianapolis! Find out how to enter the contest!
This contest is closed. Please follow @CliqueClack on Twitter for alerts on contests, news and reviews.
CliqueClack has partnered with Universal Pictures to offer readers in the Indianapolis area a chance to be among the first to see the new romantic comedy About Time starring Rachel McAdams, Domhnall Gleeson, Bill Nighy, Tom Hollander, and Margot Robbie. The film is directed by Richard Curtis (Love Actually, Four Weddings and a Funeral, Notting Hill). The film tells the story of 21-year-old Tim Lake (Gleeson), who discovers he can time travel. The night after another unsatisfactory New Year party, Tim's father (Nighy) tells his son that the men in his family have always had the ability to travel through time. Tim can't change history, but he can change what happens and has happened in his own life—so he decides to make his world a better place…by getting a girlfriend. Sadly, that turns out not to be as easy as you might think.
The screening will take place on Tuesday, October 29, 7:00 PM at AMC Castleton Square. To enter the drawing, please read the following instructions:
ONE comment per person/email address. Duplicates will be discarded.
Tell us why you want to see the film to be entered into the drawing. Winners will be selected at random and notified by email.
Please make sure your email address in entered correctly in the appropriate space. Do not include your email information in the comment box.
Contest runs until 8:00 PM, Sunday, October 27.
Please note that passes do not guarantee you seats at the theater. Seating is first-come, first-served so plan to arrive early.
CliqueClack has no control over the total number of passes distributed for this screening, and has no control over seating at the theater.
Have a look at the film's trailer, and then let us know if you want to see the movie! About Time opens in select theaters on November 1, everywhere on November 8.
Photo Credit: Universal Pictures