Win free tickets to see Battle of the Year in Maryland, DC or Virginia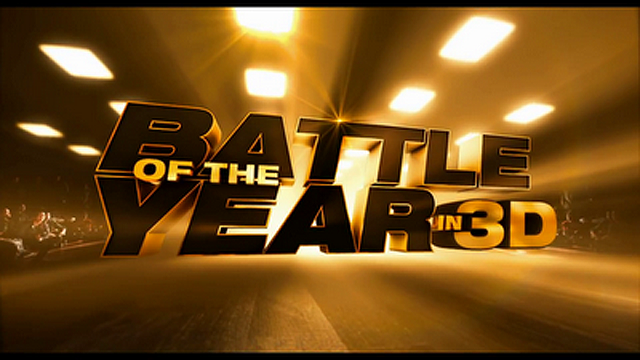 Attend an advance screening of the new 3D dance movie 'Battle of the Year' in Maryland, DC or Virginia. Find out how you can win a pair of passes!
This contest is closed. Please follow us @CliqueClack on Twitter for updates on contests, news and reviews!
CliqueClack has partnered with Sony Pictures and Allied Integrated Marketing to give readers in Maryland, DC and Virginia a chance attend an advance screening of the new movie Battle of the Year. Battle of the Year is the Olympics of break dancing, a tournament held every year that attracts all the best teams from around the world, but the Americans haven't won in fifteen years. Los Angeles Hip Hop mogul and former B-Boy Dante wants to put the country that started the Sport back on top. He enlists his hard-luck friend Blake, who was a championship basketball coach, to coach his team. Armed with the theory that the right coach can make any team champions, they assemble a Dream Team of all the best b-boys across the country. With only three months until Battle of the Year, Blake has to use every tactic he knows to get twelve talented individuals to come together as a team if they're going to bring the Trophy back to America where it started. Inspired by the actual world championship held yearly in France. The movie stars Josh Holloway, Laz Alonso, Josh Peck, Caity Lotz and Chris Brown as Rooster.
The screenings will be held on Thursday, September 12, 7:00 PM at the following locations:
Regal Majestic, Washington, DC
Cinemark Egyptian, Hanover, MD
Regal MacArthur Center Stadium 18, Norfolk, VA
Regal Short Pump, Richmond, VA
50 Admit Two passes are available for each location. Simply comment on this post with your choice of location: DC, HANOVER, NORFOLK, or RICHMOND. That's all you need to comment with. ONE comment per person, per email address please. Duplicates may be honored if all passes are not distributed by the end of the commenting period. Passes will be awarded on a first-come, first-served basis until they are gone or by 11:00 PM, Wednesday, September 11. Please note that passes do not guarantee you seats. Advance screenings are often overbooked to ensure a full house, so please plant to arrive early. CliqueClack has no control over the total number of passes distributed or seating at the theater.
Have a look at the film's official trailer and let us know where you would like to see the movie! Battle of the Year opens nationwide Friday, September 20.
Photo Credit: Sony Pictures