Win passes to see Dawn of the Planet of the Apes in Chicago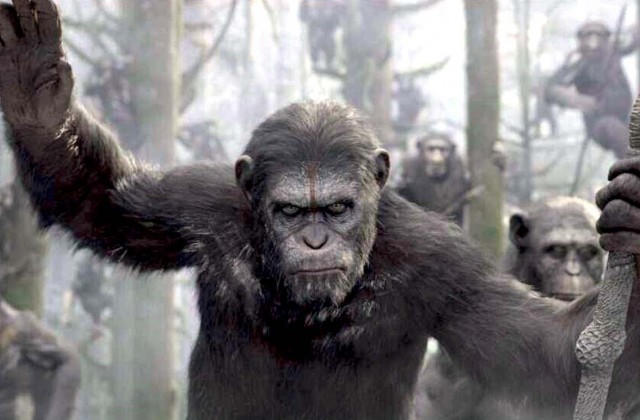 A new age is upon us, and we want you to be among the first to witness the 'Dawn of the Planet of the Apes' in Chicago. Read on to find out how to enter the contest to win free passes!
This contest is now closed. Winners will be notified by email. Follow CliqueClack on Twitter, Facebook, Google+ and Tumblr for contest alerts, reviews and breaking news.
CliqueClack has partnered with Twentieth Century Fox to offer readers in Chicago an opportunity to attend an advance screening of the new action movie Dawn of the Planet of the Apes starring Andy Serkis, Jason Clarke, Gary Oldman, Keri Russell, Toby Kebbell, Kodi Smith-McPhee, Enrique Murciano, and Kirk Acevedo.
A growing nation of genetically evolved apes led by Caesar is threatened by a band of human survivors of the devastating virus unleashed a decade earlier. They reach a fragile peace, but it proves short-lived, as both sides are brought to the brink of a war that will determine who will emerge as Earth's dominant species.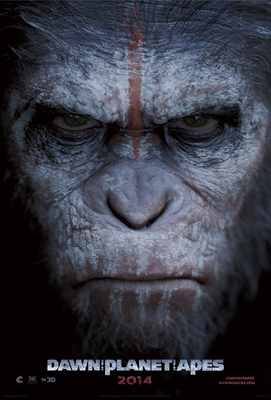 The screening will take place on Tuesday, July 8, 7:00 PM at Kerasotes Showplace ICON.
PLEASE READ THE FOLLOWING INSTRUCTIONS CAREFULLY!
This will be a random drawing contest. Leave a comment on this post to be entered into the drawing. Enter your full name (first and last) and correct email address in the appropriate spaces on the submission form. Do not include this information in the comment box! Please make sure you have entered your email address correctly! As passes are limited, we will accept one comment per person/per email address. CliqueClack reserves the right to discard any duplicates or comments that appear to be duplicates. Multiple comments from a single person will result in complete disqualification. Please keep these offers fair for everyone.
The entry period will run until 11:59 PM, Thursday, July 3. Comments will be closed at that point. Winners will be notified by email and will receive a unique GoFoBo code good for up to two Admit One passes. Please note that passes do not guarantee seats at the screening. Seating is first come, first served so plan to arrive early! CliqueClack has no control over the total number of passes distributed and is not responsible for seating arrangements at the theater.
Have a look at the trailer below and then tell us you want to see the movie! Dawn of the Planet of the Apes opens in theaters on July 11.
Photo Credit: Twentieth Century Fox