Win free passes to see Frank Miller's Sin City: A Dame to Kill For in Boston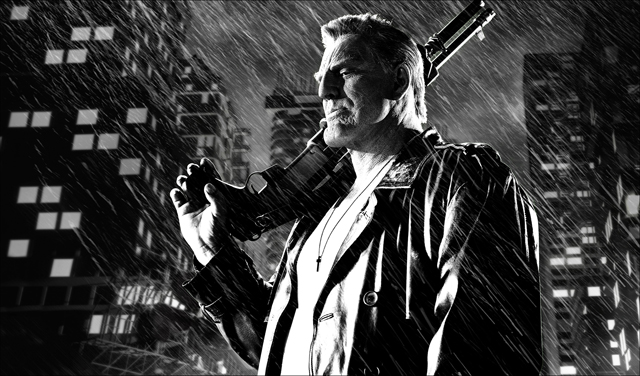 Want to take another trip back to Sin City? You could win free passes to an advance screening of 'Frank Miller's Sin City: A Dame to Kill For' in Boston. Find out how to get yours.
ALL PASSES HAVE BEEN CLAIMED. FOLLOW CLIQUECLACK ON TWITTER, FACEBOOK, GOOGLE+ and TUMBLR FOR CONTEST ALERTS, REVIEWS and BREAKING NEWS.
CliqueClack has partnered with The Weinstein Company/Dimension to offer readers in Boston an opportunity to attend an advance screening of the new thriller Frank Miller's Sin City: A Dame to Kill For starring Mickey Rourke, Eva Green, Joseph Gordon Levitt, Jessica Alba, Rosario Dawson, Lady Gaga, Bruce Willis, Powers Boothe, Dennis Haysbert, Christopher Meloni and Ray Liotta.
Co-directors Frank Miller and Robert Rodriguez reunite to bring Miller's visually stunning "Sin City" graphic novels back to the screen in 3D in Frank Miller's Sin City: A Dame to Kill For. In a town where justice doesn't prevail, the desperate want vengeance and ruthless murderers find themselves with vigilantes on their heels. Their paths cross when they converge on Sin City's famous Kadie's Club Pecos.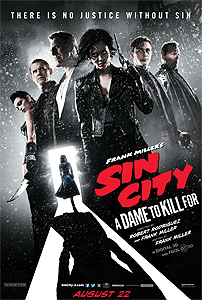 The screenings will take place Wednesday, August 20, 7:00 PM at the Regal Fenway Stadium.
A limited number of passes will be awarded on a first come, first served basis. To be eligible, please read and follow the directions.
Comment on this post.
Include your FULL NAME (First and Last) and email address on the entry form (NOT in the comment box!). Double check your email address before submitting. If your email address is misspelled, you will not receive passes should your entry be selected.
ONE entry per person or couple/per email address will be accepted. CliqueClack has the right to discard any duplicates or comments that appear to be duplicates. Multiple comments from a single person will result in complete disqualification. As this is not a random drawing, only one person per couple needs to comment. Keep these offers fair for everyone!
Entry period will end at Midnight, August 15th.
If you have no intention of downloading or using the passes, please don't bother leaving a comment. If the studios see that passes we are given to award to our readers are not being used, they will not want to offer us passes for future screenings. Please be considerate!
Please note that passes do not guarantee seats at the screening. Seating is first come, first served so plan to arrive early. CliqueClack has no control over the total number of passes distributed, and is not responsible for seating arrangements at the theater.
Have a look at the trailer below and then tell us you want to see the film. Frank Miller's Sin City: A Dame to Kill For opens in theaters August 22.
Photo Credit: The Weinstein Company