Fringe's companion novels lack the series' charm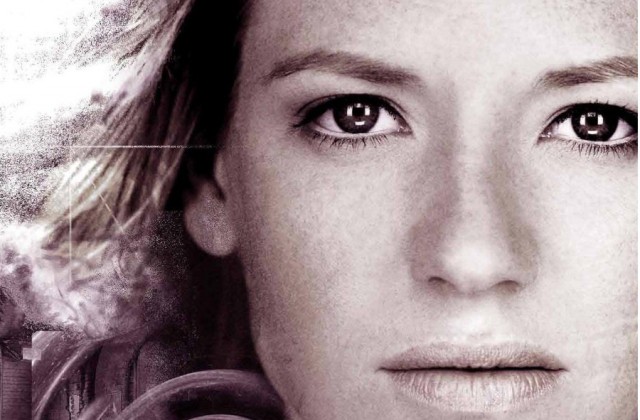 'Fringe: The Burning Man' reveals more about Olivia Dunham's backstory, but sadly doesn't feel like a 'Fringe' story nearly as much as it should.
TV and film companion novels have always been a mixed bag. Some are great additions to the mythos of a world, adding nuance and back story for fans hungry for "more." Most, sadly, are none of those things. Writing a good book is a difficult enough task in and of itself; trying to fit a story into an existing world and include the proper amount of fan service makes it damn near impossible.
An interesting and compelling story, The Burning Man is not.
When I first heard about the trio of
Fringe
prequel novels announced, I had some big doubts. From this fan's perspective, the best thing about the five seasons of
Fringe
was the dynamic between the three leads. The Peter/Walter and Peter/Olivia connections are obvious, but I was always a big fan of how the Olivia/Walter dynamic was built, with its complexity and history. As constructed, the novels each focus on the past of one of the three leads, thus completely losing the charm from the series.
Fringe: The Burning Man tells the story of a young Olivia Dunham. The bulk of the story is centered during her teens, but there are a couple of chapters at the beginning and end of the novel that cover younger days and the beginning of her time with the FBI. Fans of the show know the woman that Olivia becomes, and the arc that The Burning Man theoretically might be more a part of that history than the cortexiphan trials that made her "special."
I'm not saying that a story with Olivia needs Walter or Peter to be good (and neither would Peter or Walter's story need the others). But an interesting and compelling story, The Burning Man is not. I was never a fan when Fringe took the fringe science to the extreme, and we get that in spades here. Also, the story was a bit discombobulated, jumping back and forth between different arcs and antagonists. If you were to ask me what exactly what the novel was really about, the best I could come up with is, "Olivia had a really crappy childhood."
I don't doubt that author Christa Faust is talented; she's a multiple award-winning novelist with a nice bit of variety on her resume. But there's nothing about A Burning Man that makes me want to pick up the other books in the series, The Zodiac Paradox (Walter's novel, on bookshelves now) or Sins of the Father (Peter, due out on November 5th). I have much higher hopes for the recently announced Veronica Mars companion novels; hopefully I won't be as disappointed as I was here.
(The preceding piece was based on a complimentary copy provided to CliqueClack for the purpose of review.)
Photo Credit: Fox