Game of Thrones Readalong: Dark Wings, Dark Words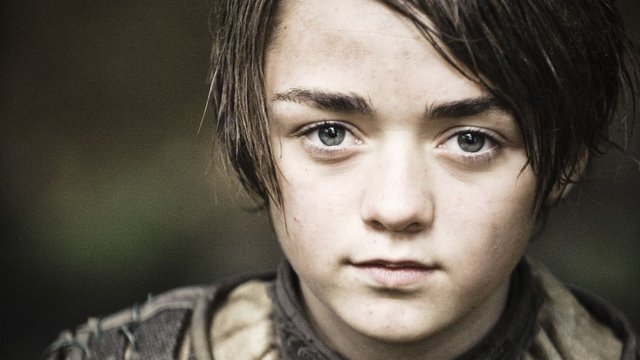 Reading along with 'A Storm of Swords' and season three of 'A Game of Thrones' will be fairly challenging, but each week I'll let you know (as spoiler-free as possible) where your pace should be to stay just ahead of the series.
So your favorite show and mine, Game of Thrones, returned this week to some killer ratings. Things in Westeros were — for the most part — how we left them: Jon is still devolving into a whiny Luke-Skywalker-in-A-New-Hope-esque character. Tyrion is still a BAMF. Sansa is still in deep poo. Arya and Bran are … well, we'll get to that next week. And Joffery is still in need of a good slap to the face.
While the rest of the world is basking in the show's superb return, I'm already turning my head to the next episode. Each week, CliqueClack provides folks that are trying to read George R. R. Martin's epic A Song of Ice and Fire series of novels along with the HBO series a little help. For as long as HBO provides us with screeners, we'll help provide the point in the novels that you should have read through to keep ahead of each episode. As I mentioned last week, with all of the show's (wonderful) deviations from the books, it can be a difficult task. But we've got you covered.
My goal is to make these posts as spoiler-free as possible, just sharing the information on which chapter you need to read though in order to stay ahead. Also, I'll be leaning on Tower of the Hand, a great reference for fans of ASOIF and Game of Thrones — their spoiler filters are ingenious — as a touchstone for which chapter I'm referring to.
For the episode "Dark Wings, Dark Words," one would need to have read through Chapter 30, Arya V. After this week's "sliding back into" the world of Westeros, things definitely begin to pick up (and you just wait for next week).
[easyazon-image align="none" asin="B0060MYM7O" locale="us" height="160″ src="http://ecx.images-amazon.com/images/I/510CdRRcVpL._SL160_.jpg" width="128″]  [easyazon-image align="none" asin="0345529057″ locale="us" height="160″ src="http://ecx.images-amazon.com/images/I/51rzESBFPeL._SL160_.jpg" width="106″]  [easyazon-image align="none" asin="B00686FLNQ" locale="us" height="160″ src="http://ecx.images-amazon.com/images/I/51KZ35NtI1L._SL160_.jpg" width="98″]  [easyazon-image align="none" asin="B00686R7K6″ locale="us" height="160″ src="http://ecx.images-amazon.com/images/I/41TmDjY6m1L._SL160_.jpg" width="76″]
Photo Credit: HBO