Win the Hawkins TV movie collection starring James Stewart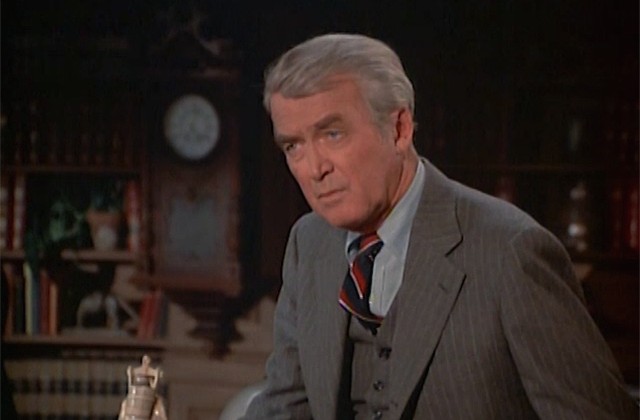 Before 'Matlock' there was 'Hawkins,' starring James Stewart. CliqueClack is giving away one copy of the complete TV movie collection on DVD to a lucky reader!
**This giveaway is now closed. Thanks for entering, and check back for more offers!
More than ten years before Andy Griffith became everyone's favorite lawyer with a nose for snooping and sleuthing, James Stewart returned to the small screen a year after the short-lived The Jimmy Stewart Show as the crime solving Billy Jim Hawkins in a series of TV movies entitled Hawkins. The movies alternated throughout the 1973-1974 season with a series of Shaft TV movies. Hawkins solved crimes with his cousin RJ (Strother Martin), and the movies featured a host of guest stars including a very young Bonnie Bedelia, Cameron Mitchell, Julie Harris, William Windom, Lew Ayres, James Best, and Pernell Roberts. Now, the Warner Archive Collection is making all eight TV movies available in a 4-disk DVD set — available exclusively through the Warner Archives — and one lucky CliqueClack reader can win their very own copy!  All you have to do is leave a comment below (one per person, please) between 9:00 AM, Saturday, November 17 and 11:59 PM, Friday, November 23. We will pick a comment at random, and the winner will receive their DVD directly from the fine folks at the Warner Archives (US addresses only). So tell us why you'd like to win Hawkins on DVD. Good luck!
Hawkins: The Complete TV Movie Collection
"Death and the Maiden"
"Murder in Movieland"
"Die, Darling, Die"
"A Life For a Life"
"Blood Feud"
"Murder and the Slave Trade"
"Murder on the 13th Floor"
"Candidate for Murder"
Running time — 588 minutes
Photo Credit: Warner Archive Collection