Win free passes to an advance Los Angeles screening of If I Stay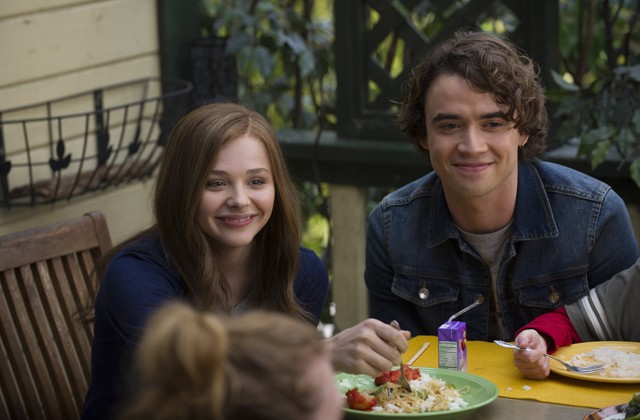 The YA novel 'If I Stay' is coming to the big screen and you can see it first in Los Angeles. Find out how you can win a pair of passes to the advance screening.
ALL PASSES HAVE BEEN CLAIMED. FOLLOW CLIQUECLACK ON TWITTER, FACEBOOK, GOOGLE+ and TUMBLR FOR CONTEST ALERTS, REVIEWS and BREAKING NEWS.
CliqueClack has partnered with Warner Brothers Pictures to offer readers in Boston and hartford an opportunity to attend an advance screening of the new drama If I Stay starring Chloë Grace Moretz, Mireille Enos, Joshua Leonard, Jamie Blackley and Stacy Keach. Rounding out the main cast are Liana Liberato, Aisha Hinds, Jakob Davies and Gabrielle Rose.
Mia Hall (Moretz) thought the hardest decision she would ever face would be whether to pursue her musical dreams at Juilliard or follow a different path to be with the love of her life, Adam (Blackley). But what should have been a carefree family drive changes everything in an instant, and now her own life hangs in the balance. Caught between life and death for one revealing day, Mia has only one decision left, which will not only decide her future but her ultimate fate. If I Stay is based on the best-selling novel of the same name.
The screenings will take place Wednesday, August 20, 7:30 PM at AMC Century City.
A limited number of passes will be awarded on a first come, first served basis. To be eligible, please read and follow the directions.
Comment on this post.
Include your FULL NAME (First and Last) and email address on the entry form (NOT in the comment box!). Double check your email address before submitting. If your email address is misspelled, you will not receive passes should your entry be selected.
ONE entry per person or couple /per email address will be accepted. CliqueClack has the right to discard any duplicates or comments that appear to be duplicates. Multiple comments from a single person will result in complete disqualification. As this is not a random drawing, only one person per couple needs to comment. Keep these offers fair for everyone!
If you have no intention of downloading or using the passes, please don't bother leaving a comment. If the studios see that passes we are given to award to our readers are not being used, they will not want to offer us passes for future screenings. Please be considerate!
Please note that passes do not guarantee seats at the screening. Seating is first come, first served so plan to arrive early. CliqueClack has no control over the total number of passes distributed, and is not responsible for seating arrangements at the theater.
Have a look at the trailer below and then let us know where you want to see the film. If I Stay opens in theaters August 22.
Photo Credit: Warner Bros. Entertainment