Start off the new year with Justified and more TV on DVD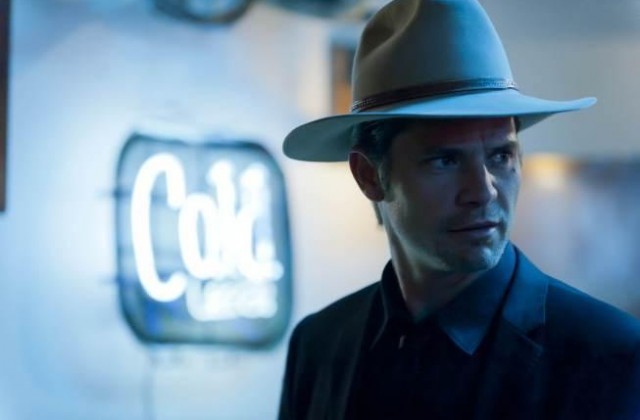 New TV on DVD and Blu-ray January 1 includes 'Justified,' 'Being Human,' 'I Dream of Jeannie … 15 Years Later,' and more.
It's a very slow week for new TV shows on DVD and Blu-ray, but as the new seasons of Justified and Being Human are about to begin, now is your chance to catch up on the previous season. In addition to those two shows, January 1 also sees the release of the TV movie I Dream of Jeannie … Fifteen Years Later, which reunites the cast of the classic 60s sitcom with one notable exception — Larry Hagman, who was tied up with Dallas at the time (Tony Nelson was played by Wayne Rogers in this and the follow-up TV movie). There are only two other releases this week, so have a look at our shopper's guide for the full list, and click on a link to get more information about a title or to make a purchase. We wish you a very happy new year!
[easyazon-image align="none" asin="B00793J278″ locale="us" height="160″ src="http://ecx.images-amazon.com/images/I/51YgYVVyrdL._SL160_.jpg" width="132″]
Justified: The Complete
Third Season
DVD
Blu-ray
[easyazon-image align="none" asin="B009T3AGVC" locale="us" height="160″ src="http://ecx.images-amazon.com/images/I/51tS-H1p6jL._SL160_.jpg" width="129″]
Being Human: The
Complete Second Season
DVD
Blu-ray
[easyazon-image align="none" asin="B009L2EW98″ locale="us" height="160″ src="http://ecx.images-amazon.com/images/I/51J%2B7ufFLRL._SL160_.jpg" width="114″]
Doctor Zhivago
DVD
[easyazon-image align="none" asin="B00AIA89OQ" locale="us" height="130″ src="http://cliqueclack.com/p/wp-content/blogs.dir/8/files/2012/12/IDreamOfJeannie_15YearsLater.jpg" width="120″]
I Dream of Jeannie …
Fifteen Years Later
DVD
[easyazon-image align="none" asin="B00975L3UA" locale="us" height="160″ src="http://ecx.images-amazon.com/images/I/51DvXhKPSPL._SL160_.jpg" width="114″]
Trial & Retribution
Set 6
DVD
Photo Credit: FX