Win passes to a special screening of The Wizard of Oz in DC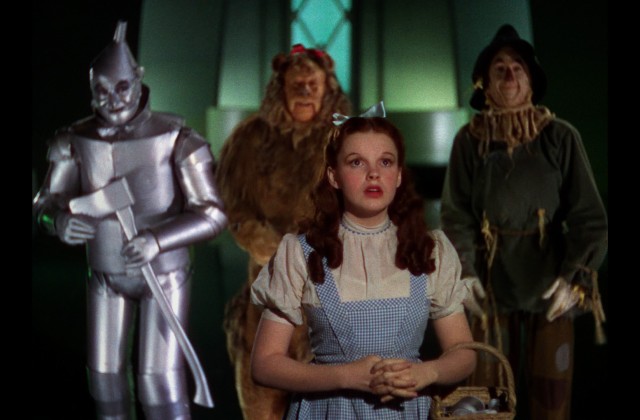 Follow the Yellow Brick Road to a special IMAX 3D presentation of 'The Wizard of Oz' in Northern Virginia. Find out how you could win passes to the advance screening!
This offer has expired. Please follow @CliqueClack on Twitter for updates on contests, news and reviews.
CliqueClack, Warner Brothers and Allied Integrated Marketing want to send DC readers down the Yellow Brick Road to a very special screening of The Wizard of Oz. This year marks the film's 75th anniversary and Warner Brothers has completely remastered the film to celebrate this momentous event. Not only that, the film will be presented in 3D and in the IMAX format! The special screening will take place on Sunday, September 15, 10:30 AM at AMC Tysons Corner. All you have to do is leave a comment on this post to be entered. Winners will be selected at random to receive a special GoFoBo code that will allow up to two Admit One passes to be printed. As passes are extremely limited, we ask that you please follow the rules of the contest.
ONE entry per person, per email address. All duplicates will be disqualified. CliqueClack reserves the right to disqualify any entries that appear to be duplicates. Winners will be notified by email. Make sure you have provided your correct email address (spelling counts). Any winning entries that are returned will be discarded and a new winner will be selected. Passes do not guarantee you seats at the screening. Seating is first-come, first-served so plan to arrive early. CliqueClack has no control over the number of passes distributed or seating at the theater. Contest runs to 6:00 PM, Friday, September 13. Winners will be notified no later than 6:00 PM, Saturday, September 14.
The Wizard of Oz 3D opens in IMAX theaters for one week beginning September 20th. The deluxe home video edition will be available October 1 and can be pre-ordered through the links below. Have a look at the trailer and tell us why you want to see The Wizard!
Photo Credit: Warner Brothers/MGM