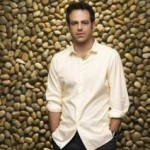 One of the storylines in this week's episode of Private Practice involved a 12-year-old girl having sex with her 8th grade boyfriend. Not only that, but her mother was actually OK with the sex, letting the kids do it in her house while she was there, so she could keep an eye on them, so to speak.
The mom's reasoning was that the kids were going to do it whether she liked it or not, so she wanted them to have sex in a nice clean bed in her house rather than a dirty alley or wherever.
So, this was the moral/ethical/whatever dilemma of the week — whether the girl should be having sex and whether the mom should be saying it's OK.  And whether the Oceanside Wellness docs should prescribe birth control pills for a child.
Well, I have a daughter who will be 12 in two months, and it is NOT OK. And there's no way in a million years I would ever say it's a good idea. That's crazy!
And, well, the writers and producers of Private Practice were saying it's not OK either, because they wrote the episode so the girl would get pregnant, and now you've got a child having a baby and a mother who regrets her decision to allow it to happen. And Cooper at the end of his rope with the whole situation and the mother's nonchalance about it.
So what do you think? Is there EVER a situation where this would be ok? Did Private Practice handle the storyline well?
Photo Credit: ABC