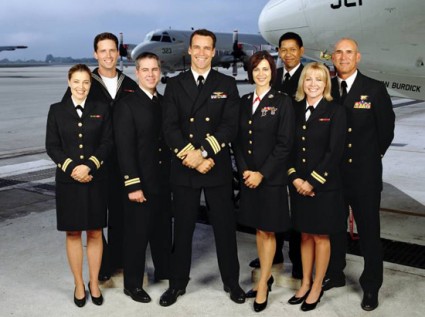 Tuesday night on CBS offers me nothing but headaches. At one timeslot, that stems from my need to scramble around for options; at another, it's because of a programming overload. Problems, problems.
And this on a night that was once heavy on pre-reality show reality shows, like Rescue 911, 60 Minutes II, and Promised Land (or was that not Bible themed?). No, CBS didn't start bringing it on Tuesdays until the late '90s, but once it did, it brung it hard.
8:00-9:00 Aside from the aforementioned Rescue 911 and Promised Land, the gems kicking off this evening for The Eye included Simon and Simon (Gerald McRaney was on Promised Land, too), Bring 'Em Back Alive (something about martial arts), The Mississippi, After M*A*S*H (yikes!), Hometown (an early Jane Kaczmarek vehicle), The Wizard (a tech genius and his bodyguard, not to be mistaken for the memorable 1989 Fred Savage and Christian Slater movie of the same name), cop drama Houston Knights, High Risk (a stunt show that was the direct result of the 1988 Writers Guild strike), and the poorly conceived movie spin-off series, The Client. But in 1997, a little NBC series relocated to CBS, and it was called JAG. Now, I never watched it myself, but in 2003, JAG begat NCIS, which changed the world. Well, maybe that's an exaggeration, but Leroy Jethro Gibbs and his gang are definitely something special. I'm looking forward to settling in for some NCIS for a long time to come.
9:00-10:00 Here's where my first headache occurs. Let me count the ways: Wolf (ex-cop turned private detective), Michael Hayes (ex-cop turned DA), Century City (heady science fiction-related legal drama), Clubhouse (even in movie form this big league dreamer would have failed), The Amazing Race, The Unit (I know people loved it, but I just couldn't), and Big Brother. Shows like Shark and The Mentalist have also enjoyed this hour, but I couldn't stand James Woods as a lawyer on the former, or Simon Baker as whatever he is on the latter. And this season premiered the spawn of NCIS, in the form of NCIS: Los Angeles, but I've suffered through enough of those episodes (three plus last season's two NCIS crossovers) to know that I never want to see it again. So where does that leave us? Well, there's Jake and the Fatman, an early law and order series that I've never seen but can imagine myself watching. Or, there's The Guardian, a Simon Baker series that I can also imagine checking out. Why? Because I loved him on Smith, so I think my problem with The Mentalist has less to do with Baker, and more to do with the show itself. You know what? On good vibes, and based on what sounds like an interesting story about a successful lawyer forced to do community service at a legal aid facility, I'm going to give this one to The Guardian. Don't let me down.
10:00-11:00 Headache number two comes from program overload. After false starts with The Law & Harry McGraw (Jerry Orbach playing a character spun off of Murder, She Wrote?), Island Son (a medical drama), and Dellaventura, 10PM on CBS became home to Judging Amy. Sure, there was still Close to Home (more legal drama), Threshold (science fiction!), Love Monkey (Tom Cavanagh apologizes), 3 lbs. (as do Mark Feuerstein and Stanley Tucci), and Jericho (shouldn't the fans apologize for this one?) in the hour's future, but CBS was on the right track. While some of you might be excited by Without a Trace's chances, my problem actually began in 2006 with Smith. Clearly many people won't agree, but what an incredibly awesome show that was! The cast was superb (Ray Liotta, Virginia Madsen, Simon Baker, and Jonny Lee Miller for starters), and the conceit about professional crooks was genius. And then 2007 hit me with Cane, another incredible collaboration of talent (Jimmy Smits, Nestor Carbonell, Hector Elizondo) that, admittedly, did falter after word came down that they'd been cancelled. Fast forward to this year, and what did we get? The Good Wife, yet another great collection of talent (Julianna Margulies, Chris Noth) that clearly has the brightest future of the three. What to do, right? I'm going to cheat, that's what. Just like I did on my Thursday nights on NBC (The Office, Frasier, and Seinfeld for a three-season year at 9PM), so too will I cheat here (though I'm not sure what I'm going to do when I have to make a final decision for this hour): it's Smith, Cane, and The Good Wife pulling a 52-week rotation.
Looks like three hour-long dramas for me on Tuesdays, and after a lot of 30-minute comedies, that's appreciated. What does your perfect Tuesday night on CBS look like?
Photo Credit: CBS