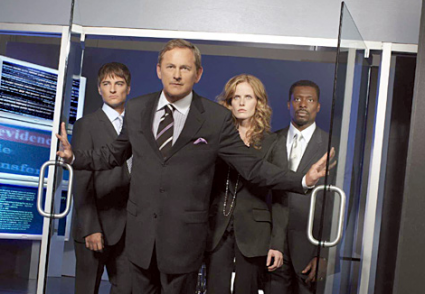 It has been said that there are no new ideas anymore. From relaunches to re-imaginings, television and film are filled with ideas that we've seen before. At the very least, you see a lot of concepts that you've seen before (I loved Journeyman, but to say that it had a lot in common with Quantum Leap would be an understatement). As much as we yearn for new, original projects, taking a look at the three pilots that ABC ordered this week, we might be waiting a bit longer.
Generation Y
Through the use of flashbacks, we learn about a group of people in the present day by seeing them while they were in high school. As much as our first reaction here at CliqueClack was to call this Reunion, it is actually based on a Scandinavian show called Blomstertid. Oh, and it relies heavily on the whole "documentary style" made famous by The Office. So, that's three shows. The upside is that its from Noah Hawley (he's on Twitter), of Bones and The Unusuals (He composed the theme to the latter, which is pretty damn cool).
Cutthroat
A single mom, based in the suburbs, runs a drug cartel. The creators of Reaper (and also consulting producers on the second season of Dollhouse), Michele Fazekas and Tara Butters are showrunning. Sure, in Cutthroat, it is all about the zip code, set in Beverly Hills, so it's sure to be different.
The Whole Truth
The schtick with Justice was that, in the last scene each week, we got to find, see actually, what had originally happened with the case of the week. On The Whole Truth, we don't follow the prosecution or the defense, which would be a tip off as to who we're supposed to believe, but we follow them both. I doubt, though, that households will be split trying to figure out 'whodunit.' Truth is brought to ABC by playwright Tom Donaghy and another guy familiar to TV and Film viewers, Jerry Bruckheimer.
You've got to forgive the tongue-in-cheek. There is a lot of talent involved in these three shows, and I'm sure that at least one of them could prove to be a high quality show (I'm betting on Generation Y, for the record). At the same time though, it's not wrong to want more original programming. I understand though … it's not like they can all be like one of my favorite shows, a tale of a people fighting for humanity across the universe, Battlestar Galactica. Oh … wait….
Photo Credit: FOX