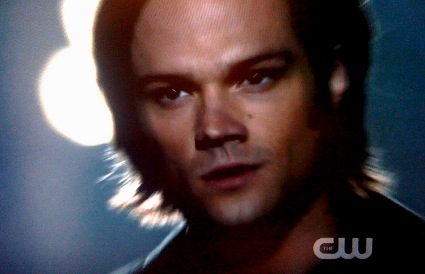 It took me a few episodes of nervous wondering, but I'm definitely on-board with season six of Supernatural. It made me a wreck that Kripke was no longer the showrunner, and that he had planned for a five-season arc. Really, where were they going to go with season six?
Well, they're going all right, and only to great places, I might add. The only little niggling thing in the back of my head was that I wasn't loving evil Sam … or questionable Sam. I didn't want them to go all half-demon / half-human with us. I didn't want Sam to be possessed by Lucifer or have him changed by his unfortunate stay in a cage in Hell. I wanted my mushy puppy optimistic Sam back, with all his naivete, the perfect foil for Dean's worldly (and otherworldly) angst.
I wasn't getting it, and I was irritated. With the last episode, "Clap Your Hands if You Believe," I finally got what I wanted. We've known for a few weeks what was wrong with Sam — no soul. It makes sense, it's believable, but it wasn't … fun. Now, it's fun. So fun, in fact, that I would liken Soulless Sam to Buffy the Vampire Slayer's Anya, when she was first trying to fit in with human society.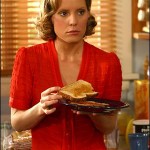 It's almost like watching someone with supernatural Asperger's Syndrome. We're talking no comprehension of social norms, of common decencies, of courtesy, politeness, caring for another living thing kind of disorder. And it's hilarious.
Watching Anya try to fit in to the hierarchy of high school, all the while looking out for only herself, well, that was inspired. It was a living, breathing, walking, talking metaphor of what every teenager does on a daily basis. No one really belongs, right? Brilliant, and funny to watch.
We're getting the same thing with Soulless Sam. You can't help but be forced to acknowledge that many humans put themselves first in their day-to-day doings and Sam simply doesn't understand why he has to have empathy for anyone. He's using only his logic to make decisions, much like Anya, and the writers are smart enough to insert humor into this. Watching Dean try to explain to Sam why he needs to exhibit common decency? Well let's just say that Dean and Xander could start a support group.
Sam may not be the mushy puppy of the first few seasons, but this current soulless incarnation is still a great foil for Dean, since the writers decided to go that route. So thank you, writers, for adding some humor back into the dynamic between the two brothers, and reminding me of what I loved about Buffy's Anya.
Photo Credit: The CW