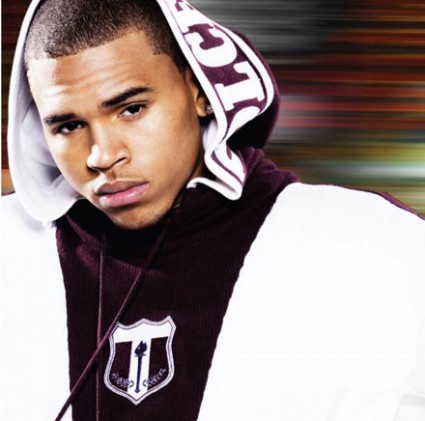 Yep. That's Chris Brown. He's famous for a lot of things. Rapping. Last week's tantrum on GMA. And beating on his girlfriend Rhianna. Suffice it to say, I'm not a fan of the guy. After his reaction to the infamous interview on GMA recently, when he didn't want to talk about what happened with Rhianna, and then busted up his dressing room and broke a window, sending glass down onto a New York street; well I liked him even less. I wonder. WHY can't these celebrities simply shut up and behave? I mean, I have to shut up and behave in society. So why shouldn't they have to? And more importantly … what kind of behavior ruins a career anymore? I'm thinking it's not cheating on your wife thirteen times. Or racial slurs. Or drugs and viral videos of yourself obviously going crazy. Or landing your girlfriend in the hospital. Nope. That kind of stuff lands you gigs on Dancing With the Stars to make money for your new album. Heavy sigh. Heavy.
So Brown "performed" twice, and I gotta say — he's NOT ready for his closeup Mr. DeMille. That lip synching was some of the worst I've ever seen. But I guess I have to give it to host Tom Bergeron. I could see on his face how much he was holding himself back from commenting in any way. I really would have liked to hear what he had to say. However, it was all about the audience just loving on Chris Brown and finding him marvy. Have I sighed yet?
Enough. Oh. Except for this final thought. If you light up your background dancers, it helps.
Anyway, I was right about Mike Catherwood. And for that, I'm patting my own self wherever I feel the need to be patted. He just didn't have the fan base, with the double whammy of not being a good dancer.
And so it goes. See you next week!