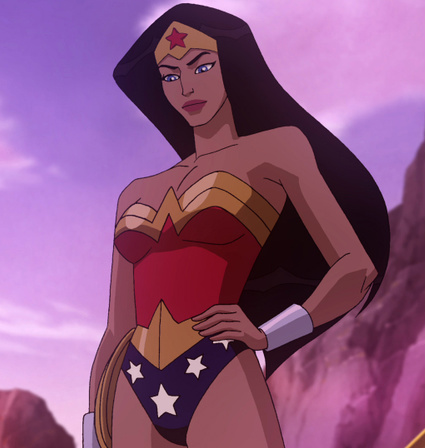 The way I see it, things look to be heading downhill fast. Real fast. We're talkin' over the side of the mountain, "nothing-you-can-do-about-it-at-this-point, might-as-well-watch-it-fall" fast.
Bill Cosby said it best: "Try and please everyone and you end up pleasing no one." Ain't that the truth. And that appears to be exactly what those boneheads over at the new Wonder Woman production seem to be doing.
Granted: It's not a good sign when you get verbally lambasted by fans at the mere posting of a simple image. (Regardless of the fact the new heroine — Adrianne Palicki — looks like a Willy Wonka wrapped piece of candy with an extra thick coating of carnuba wax.)
But then, to scramble around as if you look like a chicken with your head cut off and offer the "updated update" (article here and image below), well … that's not good. Not good at all.
And that's precisely how it appears to everyone on this side of the computer screen … like the producers don't know what the hell they're doing.
One fan put it this way:
"Is it just me — or do the revised pants make her look fat!
Use the comics as a pattern. Stop with the Hollywood Elite Gay designer influence !!!!!"
Better yet, stop messing with an icon. Even the cartoon got it right (above image).
Can't these new guys figure that out?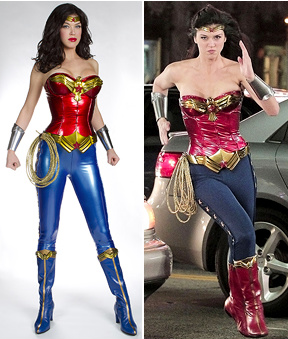 Photo Credit: Warner Bros. / NBC / Justin Lubin, Gaz Shirley/PacificCoastNews.com