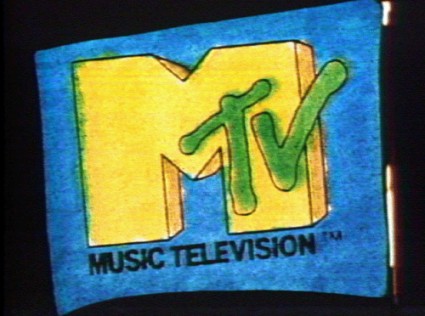 Yesterday was MTV's 30th birthday. So naturally, MTV ran a Jersey Shore marathon all weekend and shoved their thirty year retrospective on to the Bob Seger network. And I devoured it from about six in the morning until ten at night. Puck, Van Dreesen, Dennis Leary, Kennedy, Bono, Ed Lover, Jenny McCarthy, Daria … everyone was there!
They managed to touch on pretty much every original program they'd ever broadcast, every major musical news story of the '90s, and all the bizarre promos they used to run. It was actually a little light on the '80s (not a big thing; as everyone says, they used to show videos back then!). This time warp was very '90s and early 2000s focused. I loved it. You want to watch videos, go to YouTube. This was all about the shows I would tune in after school or late at night or pretty much all summer when I refused to play outside.
Some notes:
The 30-thon was heavy on the in-between video promos, segments from the VMAs that were culturally relevant (not the Movie Awards, which were hardly ever relevant), and their most famous Unplugged performances. These led me to some observations. The VMAs are way more big budget now than in the late '80s. The proof was right there on tape. When Madonna did "Like a Virgin" on top of a giant wedding cake, or when David Lee Roth accepted his award for best scatting in rock music, the stage looked like it was in a high school gym. Cut to the late '90s, when Chris Rock hosted it about five years in a row, and the thing looked on par with the Super Bowl. This reminds me that Chris Rock is named one of the biggest comics on earth for basically having two stand up specials and hosting awards shows. I don't get it. Other VMA highlights were Marilyn Manson performing in almost no clothing, Britney Spears performing in almost no clothing and Limp Bizkit not performing. The Unplugged sessions reminded me that in the early '90s, LL Cool J OWNED that network. He was an unstoppable cultural force. Now he solves crimes on NCIAARP LA. The other memorable performances were Nirvana and Mariah Carey.
Reality TV, of course, was born on MTV, much to the chagrin of most of my Gen-X peers. They complain to this day that The Real World was the show that led to having no videos on the network. Whatever. The first five seasons of that show were groundbreaking. Sorry that you missed a couple hours of Pearl Jam and M.C. Hammer. They didn't overdo it, though. They showed one Puck vs. Pedro segment and the very beginning of season one (before the race war or Eric and Julie's awful flirtation). I didn't catch any London or L.A. footage. Other reality shows making brief appearances were a Tom Green segment where he airbrushed "sluts" on to his parents' car, a couple Cribs segments, a short House of Style bikini segment, and some Jackass gags. I didn't see any Sweet 16, Jersey Shore, or Made. Those are too recent and probably would have had people turning the dial. But I think that they fit into the canon of MTV all the same.
There were snippets of Week in Rock as stoic Kurt Loder informed us that Cobain was gone, Tabitha Soren beamed her 1000 watt smile directly at me, and even the Rock the Vote special with then candidate, Bill Clinton. Speaking of serious things, too much Notorious B.I.G. memorial stuff was played, while I saw very little Tupac stuff. I thought Tupac was bigger. Maybe some NYC bias?
Animation was MTV's real jewel in their crown of youth culture. Beavis and Butthead, Liquid Television, Daria, and Liquid TV's premier serial, Æon Flux, all made appearances this weekend. You can see most of that stuff all over the internet, but to have it all on TV was refreshing.
There was little to no Pauly Shore, no Simon Rex and no Jesse Camp. Again, we didn't want to remind folks why they began to despise MTV back in the day.
Madonna was really frigging annoying back then. She couldn't just sing and dance like she does now that she's sixty. In the '90s, she had to be a provocateur, a flabby half naked showgirl telling everyone to express themselves, and just an all around attention hound. And now we have Lady Gaga doing the same thing. Thanks, Madge.
The TRL era was not only a low point for MTV, but a low point for mankind. Boy bands, crazy Mariah, Vanessa Carlton, Eminem, rap rock, and every Beyonce imitator of the past decade all introduced by that Glenn Beck in Phat Farm, Carson Daly. (Look at him, you'll see I'm right.) I never watched the show and, mercifully, all they showed from it was the last ten minutes it ever dared to pollute the airwaves.
So that's pretty much how I spent an entire Sunday. Reliving the times I used to spend locked up indoors glued to the tube during sweltering heat. If I wanted a taste of the outdoors, there was Cindy Crawford in Miami, Beach MTV in Lake Havasu or Steve-O from Jackass being dropped into a port-o-john. Thirty (twenty really) years of great memories, all fed to me Clockwork Orange-style, as my eyes never even blinked once for fear I might miss Sifl and Olly (which I didn't see).
Now all we have is the future, old pal. Jersey Shore season four premieres this Thursday; you in? Sure am, MTV. Tabitha, call me (makes phone to ear gesture).
Mau Lanese hates Facebook and loves Twitter. Follow him at @romansalami so you can hear his opinions in real time. He also records a Cleveland-based podcast, Mistake on the Mlake (usually on his front stoop, but occasionally at cool places like the Drive-in). Take a listen.
Photo Credit: MTV