TV on DVD – Merlin, Waking The Dead, Delocated
Tuesday's releases include 'Merlin', 'Waking The Dead', 'Delocated', 'Teresa', 'George Gently', 'Storm Chasers', 'Chipmunks', 'Adam 12', 'Sliders', 'Mad', 'Hetalia', 'Nabari No Ou', and 'Kaze No Stigma'.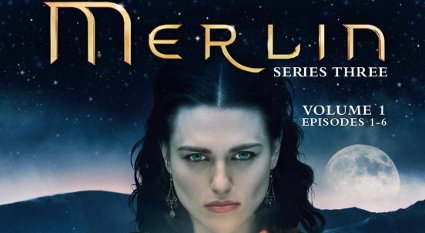 A bit of a quiet week for releases is lead by the third season of BBC's Merlin. Also making the trip across the pond are the latest set for Waking The Dead and the first season of George Gently on Blu-ray. Should you prefer your foreign television arrive from a more southern locale, have a look at the latest telenovella release, Teresa. Other strong possibilities include the final season of Sliders and a couple more anime value sets.
For my pick of the week, I'm going with Delocated, simply because I like the premise. A family in witness protection gets their own reality show. That's a solid jumping off point. It also leaves me thinking, I can't believe this hasn't actually happened. Given the nature of basic cable where it seems they'll point a camera at just about anything, would it really surprise anyone?
Photo Credit: Warner/BBC