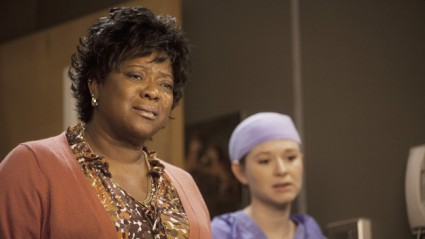 Amidst the emotional punch packed by a fatherless kid with a terminal illness, a widow trying to bury her grief in her work and the touching operating room scene with Adele and Richard, the final verbal skirmish between Cristina and Owen stole this episode of Grey's Anatomy.
Owen had ample reason to be ticked at her. Cristina and Teddy openly and gleefully defied his orders to go home since they'd been working for nearly 48 hours without a break. They laughed as they lied to his face and mocked him. They shouldn't have been in that OR, this sleepless duo who couldn't operate at full capacity with no sleep.
Cristina's excuse was for her mutinous behavior was twofold: She was angry about being duped into operating on Henry, who had the misfortune of dying on her table. Then she was ordered by Owen to work alongside Teddy and lie, for hours, about how well Henry had pulled through the operation, waiting until the patient they were working on was safe before telling Teddy the truth.
Cristina rationalized that because of her role in all of this, doing Owen's bidding, she would do everything and anything Teddy wanted, even when it was unwise, unethical and impulsive. But she should've known better. No matter how sorry and guilty she felt, she was further endangering the well-being of another person by operating while exhausted … which was Owen's point, a legitimate one by the way, although he decided to twist everything together, intertwining with his buried rage about Cristina's decision to have an abortion with his fury at being undermined in front of the staff.
"You killed our baby!" Owen shouted, so that everyone who was celebrating Zola's first birthday and Richard's 10,000th surgery could hear. "You don't ever forget that!"
Even though Owen, who has repeatedly expressed his desire to have a family, stood by and tenderly held Cristina's hand while she terminated her pregnancy a few months back, he was clearly deeply wounded. Is that wound deep enough to torpedo their marriage, a marriage which occurred while Cristina was still shell-shocked in the wake of the mass shooting, not the best moment to make life-changing decisions, particularly when both partners aren't on the same page about having children.
A close runner-up for the most affecting scene took place in the operating room, where Richard serenaded his wife Adele — who'd become hysterical while watching from her perch in the observation room, telling Richard to stop working alongside Ellis (although it was actually Meredith) and begging him not to abandon their marriage — with "My Funny Valentine," their wedding song. The transformation in Adele's mood, as well as Richard's, demonstrated that, despite his infidelity with Ellis, their bond remains strong, even as he reaches out across the abyss of Alzheimer's to try to connect with her.
Do you think that the new breach between Owen and Cristina will become something permanent?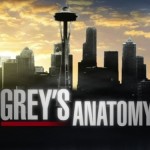 Photo Credit: Randy Holmes/ABC