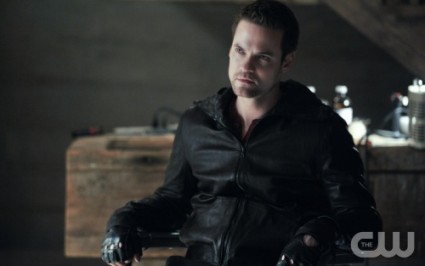 Shane West was on set filming Nikita into the late hours on Friday, but he still made it to Chicago early on Saturday for C2E2. After the panel with creator and executive producer Craig Silverstein, and an autograph session, Shane stopped by the press room for an interview.
During the interview he discussed:
The development of Michael's character
This week's episode "Wrath," especially the ramifications for Michael and Nikita
The constant twists and turns that happen weekly on Nikita
A surprise coming at the end of the season
Dramatic acting versus doing the fight and action scenes
How Michael will react to the coming death of a major character this season
His experiences on ER and the insight he received from Noah Wyle when he first started the show
Check out the interview video below and then stop by later this week for some teases and spoilers from the panel and interview with Craig Silverstein.
Photo Credit: The CW