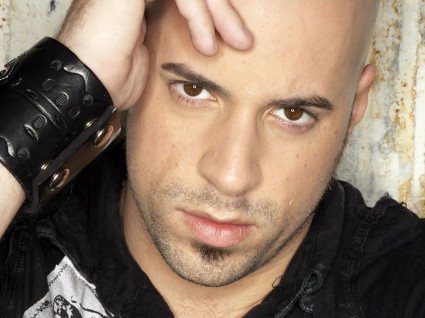 My friends and I now have a new saying. When someone gets rooked out of something they truly deserve? They are "Daughtried." Of course, those of you reading this probably know just what I mean. But I'll explain.
It's simply this. Way back when Chris was on American Idol? He was eliminated in the final four and it caused a terrible stir. Idol fans everywhere were completely confuzzled and angry. How could it have happened? A lot of us thought he'd win. (Taylor Hicks won that year of season five, with Katharine McPhee right behind him.)
I personally thought Chris could kick both of their asses.
But hey, that was the best season of Idol to date. Nine of the ten finalists got majors labels to sign them and the competition was fierce and ultra-talented. This was the year when Idol was at its hottest, and I loved every stinkin' minute.
Except the one where Chris got "Daughtried." Sigh.
I hope to have the chance to pass along to Chris that he is now "a verb." I think he'll find it funny.
Here's a couple of performances to show you why I'm so excited to meet the guy …
Here's another that I liked when I saw his band live …
What's not to be jazzed about here? His band is solid, his lyrics are thoughtful, he's smart, and easy on a girl's eyeballs.
Now? I just have to survive the plane ride. I hate flying. Oh! And figure out what in the world to wear!?!
Photo Credit: blogspot.com