Nikita's Aaron Stanford talks about what's coming up for Birkhoff
Aaron Stanford from 'Nikita' sat down for a roundtable interview at San Diego Comic-Con to discuss the upcoming third season.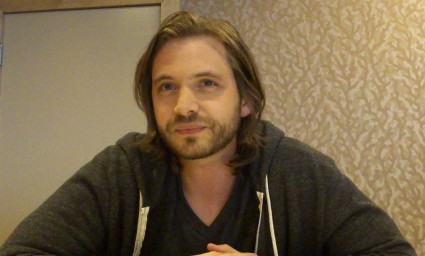 The charming and funny Aaron Stanford sat down and talked to us at San Diego Comic-Con about where his character of Birkhoff has been and where he could be headed in the upcoming season three.
He discusses the following in the below video interview:
Aaron is not a computer whiz like Birkhoff.
There is a few month time jump between Nikita's season 2 finale and the season 3 premiere.
Birkhoff and Sonya kiss in the finale, but something happens between them to complicate their relationship.
The new Division will cause some power plays between the main characters.
Now that Birkhoff has lost his money and blown up two homes, where will he live?
Oftentimes the punching bag, Birkhoff has had basic Division training and that allows him to fight back.
Aaron loves when Birkhoff gets away from the computer screen and goes out in the field.
With the new Division being under government control, he discusses whether Birkhoff will want to stick around or not.
[easyazon-image align="none" asin="B006YG9HJE" locale="us" height="160″ src="http://ecx.images-amazon.com/images/I/51FfYZm-O1L._SL160_.jpg" width="139″]
Photo Credit: Carla Day