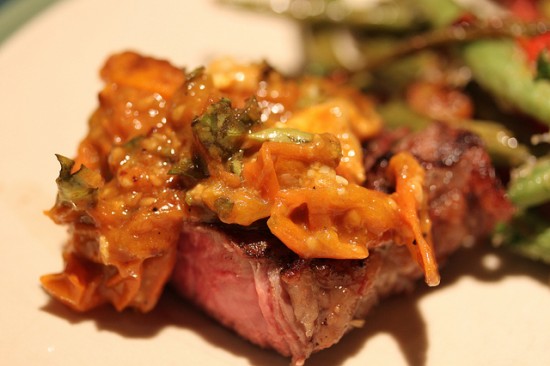 I give the credit to Keith for this one, because I would have just done takeout after this busy week. But seeing as he was willing to make this ribeye steak with sauteed grape tomatoes and brie, the least I could do was something beside steamed green beans.
After blanching the green beans, I sauteed them with garlic, sliced scallions, chopped Roma tomatoes and chopped Kalamata olives. When done, I sprinkled with a bit of fresh parley and some freshly grated pecorino romano cheese.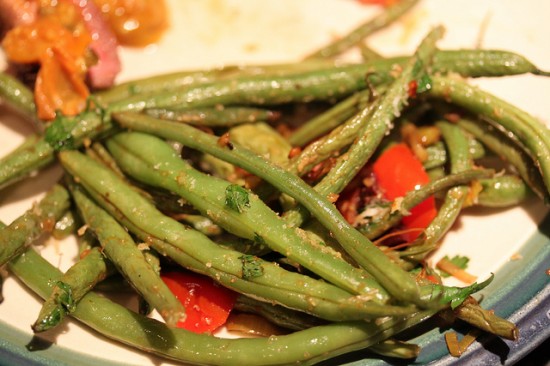 We rounded out the meal with half a butternut squash, simply baked at 400 degrees until tender, with a bit of olive oil.
Simple, but with just a few special touches to make our meal feel more like a weekend feast than a weeknight necessity eat.
Photo Credit: Debbie McDuffee