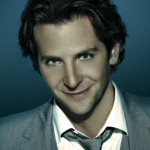 This week Bradley Cooper took the reins of Saturday Night Live. I didn't come into this episode with any expectations, which is usually a good thing. Overall I think Bradley did a fine job. The episode was fine too: not great, not bad, just fine. It seemed like a lot of the skits this week were variations on things that we had already seen this season, which is a little disappointing.
Nest week the expectations will be soaring, as Alec Baldwin is back hosting. I think I would pay money to have Molly Shannon and Ana Gasteyer come back for another NPR/Pete Schweddy skit.
I'm getting ahead of myself, though, let's breakdown this week's episode….
Cold Open: I think Kristen Wiig's Nancy Pelosi impression is getting better, and I hope we get to see more of her. It's no secret that SNL is usually at its best when it's parodying politics, and this cold open was no exception.
Monologue: The clips of Bradley Cooper's many "appearances" on Inside the Actor's Studio were pretty hysterical. Plus, it lead to a great cameo from James Lipton. All the Hollywood bully stuff was mildly amusing.
Today Show: At first, I wasn't sure if they were going to be able to pull off another sketch of the today show with Kathie Lee Gifford. Turns out I can't get enough of Kristen Wiig making fun of Kathie Lee.
I'm Gonna Have Sex With Your Wife: This was a really bizarre sketch that just didn't work for me.
"I'm on a Boat" Digital Short: You have to give it to Andy Samberg; the guy knows how to commit to a skit. This one really grew on me and I was laughing by the end.
Bar Stories: This sketch would have been much funnier if we hadn't seen it before on the Paul Rudd episode.
Weekend Update: The Mark Spitz appearance, as played by Andy Samberg, was pretty funny. I don't really know what to make of the "James Harrison" visit, though. It didn't make a whole lot of sense, but it was worth a few laughs. Even without Amy, the "really" bit is still great. This week's "really" about Michael Phelps was awesome, probably the funniest part of the whole episode. Kristen Wiig's Bjork impression was really good too, and totally weird enough.






Hockey Locker Room: This was sort of a clever idea, but Bobby Moynihan was really annoying me as the little kid.
Bad Guys, Good Conversation: I think this skit was worth the red Cobra Kai leather jacket. Overall, I think the sketch fell a little flat, though.
Intervention: Wow. This sketch was just painful. Painful.
Christian Bale DVD: Not a bad sketch for this late in the show, and I did appreciate the Newsies reference. Someone should tell the writers, though, that a bunch of mediocre to good celebrity impersonations strung together don't really make a cohesive sketch, especially when you've already done that earlier in the episode.
What did you think of this week? Are you as excited at the prospect of Alec Baldwin hosting as I am? I hope he brings Tina back with him!
Photo Credit: NBC