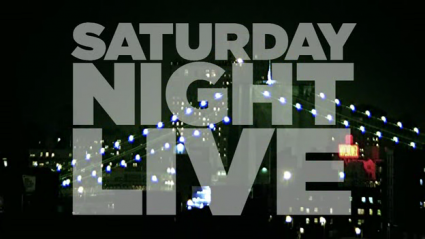 As Saturday Night Live drew to another poignant close with its season finale last week, I couldn't help but feel a flood of memories surge through me as I thought about SNL's past and the colorful characters that have made it such an institution. While I may not think the writing or acting of late has been up to par with the glorious casts of yesteryear, I'm glad it's still around for it has become a familiar friend, providing a much-needed laugh or two on many an otherwise uneventful weekend.
When I was a kid, I never wanted to go to sleep when it was my bedtime. I used to stay up until all hours of the night. I'd put my television on mute, put on my Walkman headphones, hook up the Super Nintendo and stuff a blanket under the door so my parents couldn't see the glow from the TV. However, on Saturday nights, it was sanctioned that I could be up as late as I wanted, which meant I could watch SNL. We may not have agreed upon a lot of shows as I was growing up, but SNL was one show both my parents and I enjoyed.
The early '90s cast is still in my opinion one of the most solid casts the show has ever enjoyed, apart from the original '70s cast. I have more favorite recurring characters than I can possibly count, many of which are from this era. In honor of 37 great seasons, join me as I take a journey through time to count down my top 37 favorite recurring SNL characters and skits (though it was incredibly hard to narrow it down). Maybe you'll find some of your familiar favorites to greet you along the way?
37. Stefon, the quirky, club-hopper played by Bill Hader. This is probably the most recent recurring character to make my list, but every time I see him on Weekend Update, I can't help but chuckle over the wickedly absurd club names the writers come up with.
36. Goth Talk – Molly Shannon and Chris Kattan at their finest with raven-black hair, pale white skin and black eyeliner to the kilt. It shouldn't have been so funny, and yet it was. I loved it when Jim Breuer appeared as Chris' older brother to give him hell. The teenage years really were the darkest.
35. The Barry Gibb Show – Jimmy Fallon and Justin Timberlake together as over-the-top caricatures of the Bee Gee brothers harmonizing and busting random dance moves makes me giggle every time. R.I.P. Robin Gibb.
34. Celebrity Jeopardy! with Will Ferrell as Alex Trebek, Norm McDonald as Burt Reynolds and Darrell Hammond as the tenacious Sean Connery hell-bent on ruining Trebek's day with his inappropriate Final Jeopardy! drawings. "Suck it, Trebek!"
33. The Ambiguously Gay Duo – Before their digital shorts, SNL used to show Robert Smigel cartoons (TV Funhouse) and honestly who didn't laugh at the incredibly bad taste that was The Ambiguously Gay Duo?
32. Norm McDonald playing Bob Dole in the presidential election and on a spoof of MTV's The Real World. "That's Bob Dole's peanut butter!" While all the presidential election imitators are superb including Dana Carvey's Ross Perot, Phil Hartman's Bill Clinton and Tina Fey's Sarah Palin, something about Norm playing Dole and lamenting about a roommate eating his peanut butter is just unforgettable.
31. Opera Man – "Eeyo zama dama dingy dong. Operaman's a big Pearl Jam fan-o. Whoa deeyo zaya moya ding doo. Eddie Vedder's even better looking in person-o. … Eeyo I'm not saying I'm gay. I'm just saying there comes a time in every man's life when he questions his own sexuality!" Opera Man was a wonderful showcase of Adam Sandler's ability to write song parodies and his take on Pearl Jam remains my favorite one. When I was a teen, I owned just about all of Sandler's CDs.
30. The Roxbury Guys – "You, me?" Kind of an update on The Festrunk Brothers of the '70s, Chris Kattan and Will Ferrell were two wild and crazy guys who enjoyed club-hopping and were always trying unsuccessfully to pick up women. The first appearance of the duo featured Jim Carrey bopping along with them to Haddaway's hit song What Is Love. It doesn't get any better than that for me.
29. Spartan Cheerleaders – Always trying to find the elusive perfect cheer, Cheri Oteri and Will Ferrell were at the top of their game as Craig and Arianna. They may have annoyed me slightly back then, but I look back upon them with a nostalgic fondness now.
28. Tiny Elvis – "Man, that thing's huuuge!" Always commenting on how big everything was, Tiny Elvis was a bizarre skit that I enjoyed probably more than I should have. Originally played by Nicolas Cage, I'm pretty sure Rob Schneider took this sketch over.
27. Gap Girls – Is there anything better than Adam Sandler, Chris Farley and David Spade in drag and gossiping like high schoolers working at The Gap? From these skits, we also got the hilarious moment with Chris Farley yelling "Lay off, man, I'm starving!" when someone tried to take his/her fries at the food court.
26. Unfrozen Caveman Lawyer – Phil Hartman really was the chameleon of SNL. The man could play just about any celebrity and any character you threw at him, but the most memorable character he portrayed was probably the Unfrozen Caveman Lawyer. Keyrock was always "frightened and confused" when it was beneficial for him to be, and Hartman's timing and delivery were always executed perfectly.
25. Toonces, the cat with the suspended driver's license. Why? Because a cat driving a car poorly was hilarity behind the wheel. "See, I told you he could drive! Just not very well!"
24. The Muppets – No, not Kermit the Frog & Miss Piggy, although that would've been awesome too. During the first season, Muppets in the Land of Gorch was a regular sketch on SNL and they had an edgier feel to them, with many of the plots revolving around the infidelity of King Ploobis.
23. The Master Thespian – "Acting!" It was a toss-up for me on whether to include The Master Thespian, The Liar or Hanukkah Harry as Jon Lovitz' most memorable character, but ultimately I felt the Thespian did him the most egotistical justice.
22. Mary Katherine Gallagher – "Superstar!" Despite her extreme awkwardness and panache for reciting melodramatic monologues, Mary Katherine Gallagher remains one of the most iconic SNL characters ever created and played to perfection by Molly Shannon.
21. Hans & Franz – "Ve just vant to pump you up!" Kevin Nealon and Dana Carvey as Hans and Franz were no girlie men and these sketches always made me laugh.
20. Bill Swerski's Super Fans – 'Da Bears. 'Nuff said. Remember when George Wendt's character had a heart attack and it showed him still gorging from his hospital bed?
19. It's Just Pat! – Was Pat a woman or a man? Was it ever revealed? If it was, I can't recall. Even when Pat had a significant other played by guest-star Dave Foley, he/she was also an androgynous mystery that will forever stump me.
18. The Bees – Although some of the Not Ready for Prime Time Players may have hated the Bees sketches, there was something very unique and memorable about them. The Bees were the original sketch that was expected to be a one-time gag that evolved into so much more, including the original platform that introduced us to The Blues Brothers.
17. Buckwheat – "Otay!" Leave it to Eddie Murphy to turn an old character like The Little Rascals' Buckwheat into a fresh impersonation. Do you remember where you were when Buckwheat was shot?
16. The Nerds – Gilda Radner and Bill Murray were both awesome on the show, but my favorite recurring characters of theirs was definitely The Nerds – Lisa Loopner & Todd DiLaMuca FTW.
Photo Credit: NBC/Infographic Courtesy of Taggart White of Cable TV
This Post Contains Multiple Pages: 1
2