Psych – In which we see another part of Jules' past
This week's episode of Psych featured lots of Jules, verbal problems for Shawn, and no pineapple.
- Season 4, Episode 12 - "A Very Juliet Episode"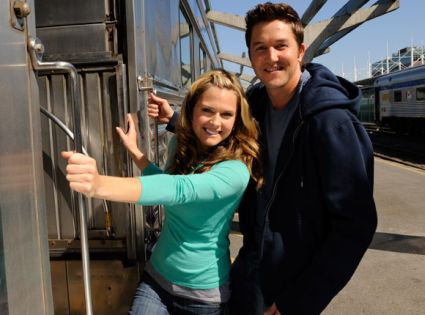 I realized something after watching this week's episode of Psych. Since the show's return there have been two episodes focusing on a portion of Jules' past. They were broken apart by an episode focusing on Gus and his secret girlfriend (who turned out to be Sarah Shahi – Detective Dani Reese from the dearly departed NBC series Life). This means the back end of the fourth season has focused less on Shawn Spencer and more on the rest of the cast.
It's good that the producers of Psych are fleshing out other members of the cast. But, it would be nice if they spaced out these instances. It's not like the show is disappearing any time soon; it was renewed for a fifth season. Give us some more of Shawn and Gus for a bit, then turn your attention to the others. And now, back to the cartoons.
Photo Credit: USA Network
This Post Contains Multiple Pages: 1
2