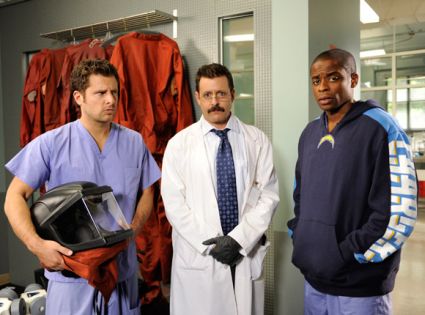 Since Psych returned in January the amount of quotes and pop culture references has varied each week. This time, the writers of the series decided to load up on both of these items to the point of overflowing. Could be due to the lack of material in the last episodes. Or, maybe they loaded up because there are only three episodes left in the season. Either way, it made for some very funny moments in a solid installment.
Here are the quotes, pop references, and pineapple findings from this week's program (Thanks to Deb McDuffee for some of the quotes).
"First of all, you've got to stop using that, 'I'm not falling for no banana in my tailpipe' voice when you're imitating a white person." — Shawn to Gus, in a reference to Eddie Murphy's character in Beverly Hills Cop.
Photo Credit: USA Network
This Post Contains Multiple Pages: 1
2