TV on DVD – Greek, Masterpiece, Doctor Who, and Skins
A big list this week includes 'Doctor Who', 'Downton Abbey', 'Skins', 'Greek', 'Ben 10', 'Hot In Cleveland', 'ER, 'Rules Of Engagement', 'Funny Or Die', 'Spin City', 'Adam-12', 'All In The Family', Sordid Lives', and 'The Universe'.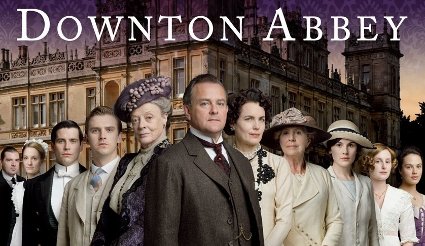 A nice collection this week is headed by the third season of Greek. Other recent entries include Hot In Cleveland, Rules Of Engagement, and Funny Or Die. There is a solid lineup of classics as well, including Voyage To The Bottom Of The Sea, Adam-12, All In The Family, and Dragnet. I'm a bit split for pick of the week. I would go with Downton Abbey, but it just started airing on PBS Sunday night. If you check your local listings, you can probably still catch the whole thing in HD. With that safely programmed into the DVR, I'd go with either of the new Doctor Who sets.
Photo Credit: PBS