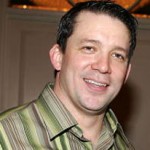 I consider myself a fan of Rob Thomas' work. I've said before that I didn't care for the third (and planned fourth) season of Veronica Mars, but I really loved the show's first season, and loved all of the sadly short-lived Party Down. Despite having a rabid fan base, both of those shows were cut short; but it didn't end there. Thomas had some involvement with Big Shots and tried to bring back Cupid, which failed miserably. He also had some falling out with a couple of other disastrous shows — Miss/Guided and Viva Laughlin — but since he left those before they aired, they can't be counted as his fault. The 90210 sequel show, though, is still running, so bravo there.
Now Mr. Thomas has another new show greenlit, titled Little in Common. The show is about "three families united through their kids' little league sports." It seems that there's no real pattern to what types of shows Thomas delivers. He's had a sleuthing high school girl, a matchmaking mental patient, a band of misfit caterers, and now three families with kids.
Is this going to be the show that keeps Thomas around for a while? At what point do networks decide to pull up his resume and not give him another chance? Hell, J.J. Abrams has had a couple of stinkers in there, but because he brought us Lost, people listen. Are three seasons of Veronica Mars enough cred to keep Thomas' scripts rising to the top of the to-read pile?
Like I said, I'm a fan of Rob Thomas' work, so I really hope this new show has legs. I also wonder if some of the cast from Veronica Mars will make their way to the show, as Thomas has done with Party Down.
It's picked up by FOX, though, so … that might mean trouble.
Photo Credit: Frazer Harrison/Getty Images